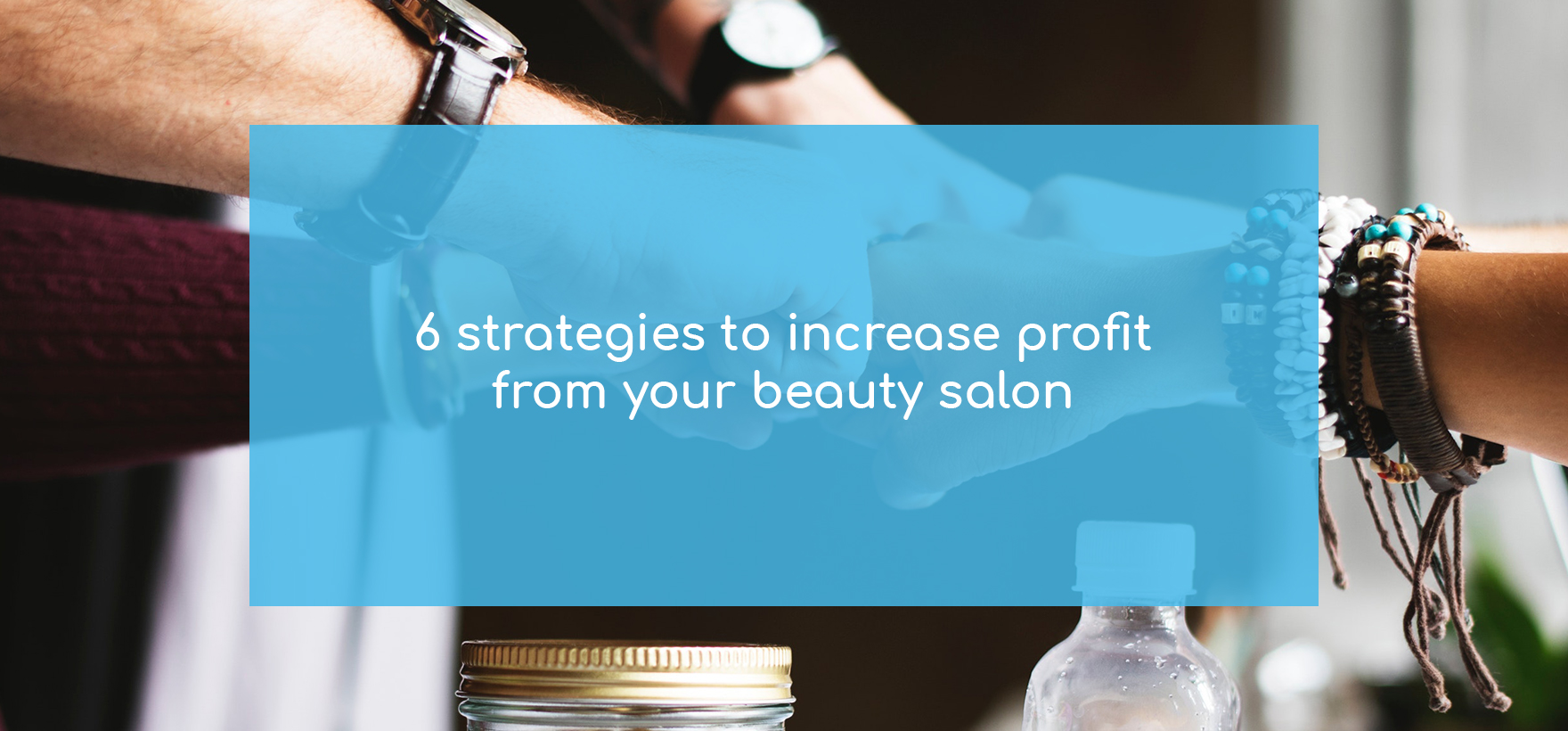 6 strategies to increase profit from your beauty salon
Tuesday July 17th, 2018
14473
How much do salon owners make? The amount is tied to the salon revenue and increasing it is what can make your salary go up. Read this article to learn the six sure ways to increase profit.
Whether you are an owner of a beauty salon or you are looking into setting up a new business, these strategies will help any beauty salon increase their revenue, as well as salon owner income, fast and effectively.
The beauty industry is vast and hard to navigate. Some focus on trendy hairstyles, others sell organic skincare, but what can you do to make your business interesting to the public and get a high beauty salon profit margin?
In this article, we will look at some of the most popular strategies beauty salons implement to boost sales and increase salon profit.
1. Referrals program
as a way to boost your income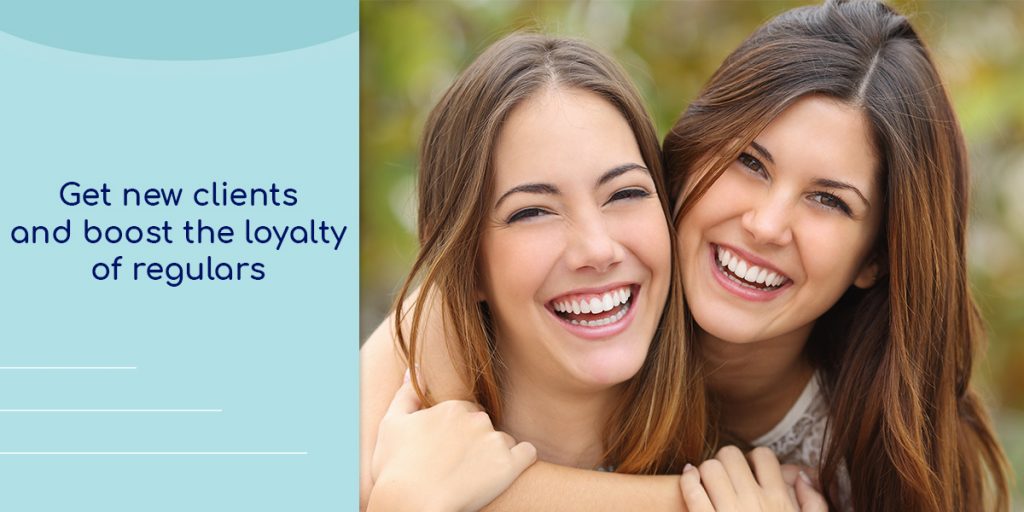 A well-executed referral program is a sure way to grow your business and increase the average hair salon revenue. Give special offers, gifts, free consultations or any other kind of deals for bringing your friend.
The program will give you new clients as well as boost the loyalty of regulars. It can actually get you from struggling to successful quickly. According to research, clients are 18% more likely to stay loyal if they learned about your company through friends than if they've found your salon accidentally.
How can you set up a referrals program without negatively influencing the hair salon profit margin? The strategy here is choosing the rewards wisely. Some points to consider here is the price of the procedure you are offering, how much time you need to perform it, and the cost of products used.
Choosing something pricy or time-consuming will mean a limited amount of offers and, thus, limited client prospects. Choosing something too simple won't get enough interest. On another note, if your client needs to bring five or ten friends to get the reward, they won't even bother. But if you offer a stylish blowout or a manicure in exchange for three friends, the program is more likely to succeed.
2. Gift cards and certificates can help increase salon revenue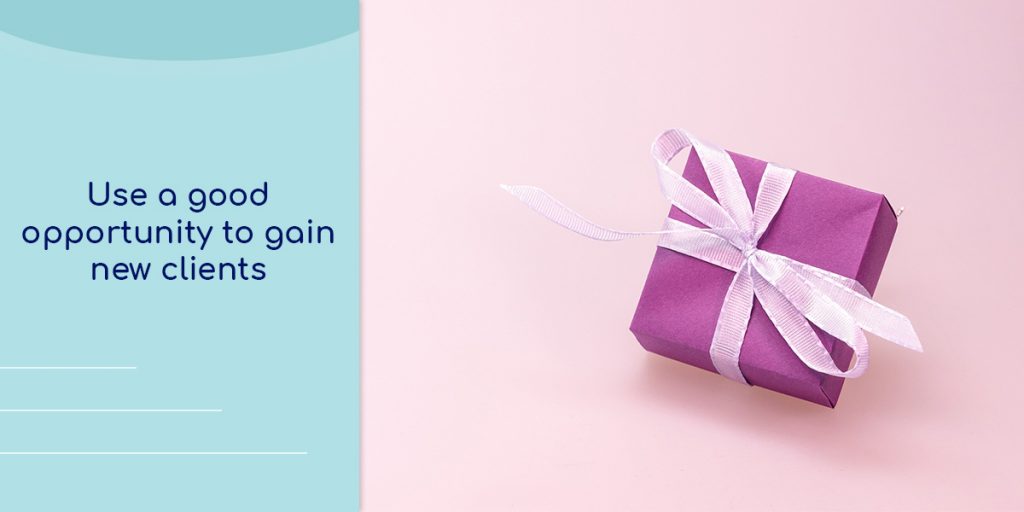 In 2016, the world market gained $307 billion just from selling gift cards and certificates, according to international research agencies. You can help you salon profit margin if you start offering customers to buy gift cards or certificates that they can use on your services.
The best selling point is that people like giving their friends and family certificates as a way to show how much they care about their well-being. It is also a great gift if you don't know what to buy. Your clients know what they like and if they want to introduce someone to the same treatment, buying them a gift card is a good opportunity to do so.
For your business, it is an opportunity to gain new clients with the only expense of making the gift card, and it is paid off right away. So, you are still adding to the salon profit.
Advertising gift cards and certificates is a good way to motivate your clients to buy them. Be sure that your clientele knows that you have that option. Advertise it through every possible channel, like the homepage of your website or the front desk. Add a poster behind the administrator's desk or a reminder in text messages and email campaigns. Your employees are a good channel for advertising as well.
E-certificates are gaining popularity, as people find it more convenient to shop online. You can sell gift cards straight from the salon's website.  You can even offer a discount for certificates priced over a certain amount, like $100 and above.
Pay special attention to gift certificates around the holidays like Christmas, Independence Day, the national day of the city you are located in, and others.
3. Loyalty program for regular clients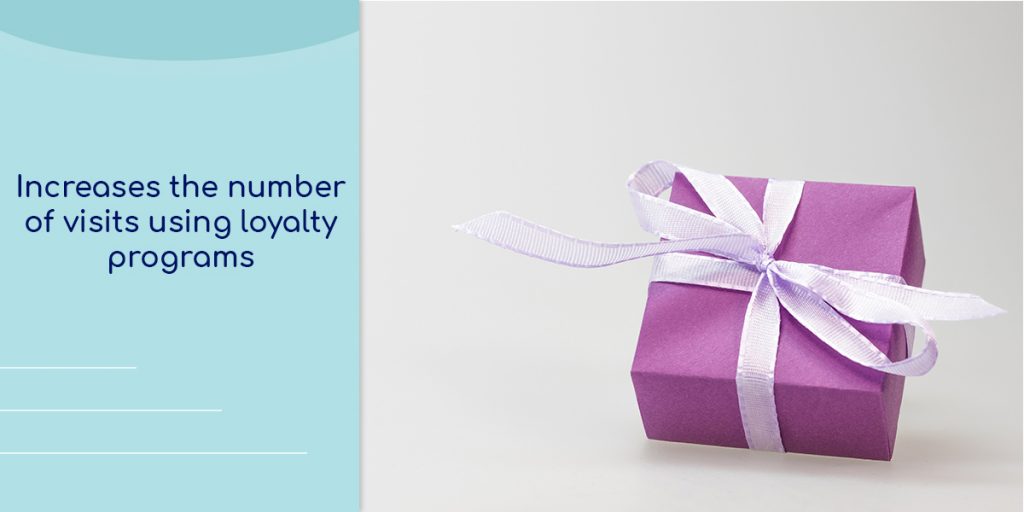 Loyalty programs work for any service, including beauty salons. Motivate your clients to take care of their bodies on a regular basis with different bonuses. For example, they can get one procedure for free if they have paid for several in advance.
It is a working marketing strategy that increases the number of visits one customer makes. Moreover, it can increase the average hair salon revenue by 5%. Like with the referral program, you can offer a number of deals to the clients if they keep coming back to you.
Let us know if you would like to learn more about loyalty programs and how they can be useful to your business, we will prepare a separate in-depth review.
4. Turn a one-time service into a subscription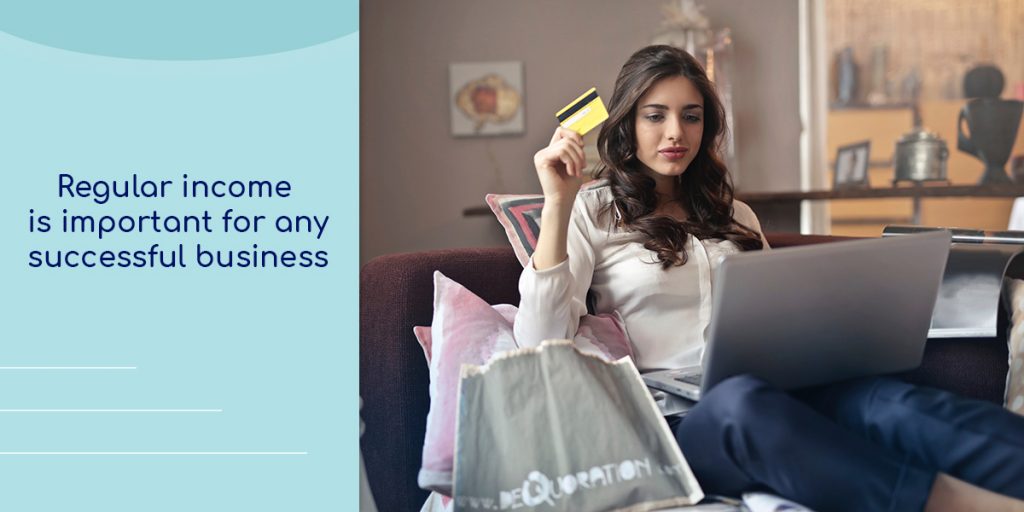 Subscription is a popular model. Services like Netflix and Spotify media streaming apps, Airbnb property booking system, Uber ride sharing app, they all use this model. It's also a great hair salon revenue model.
Regular income is important for any successful business. The subscription model is a great tool for increasing the average hair salon profit and ensuring regular sales.
5. Choose a niche and make the best of it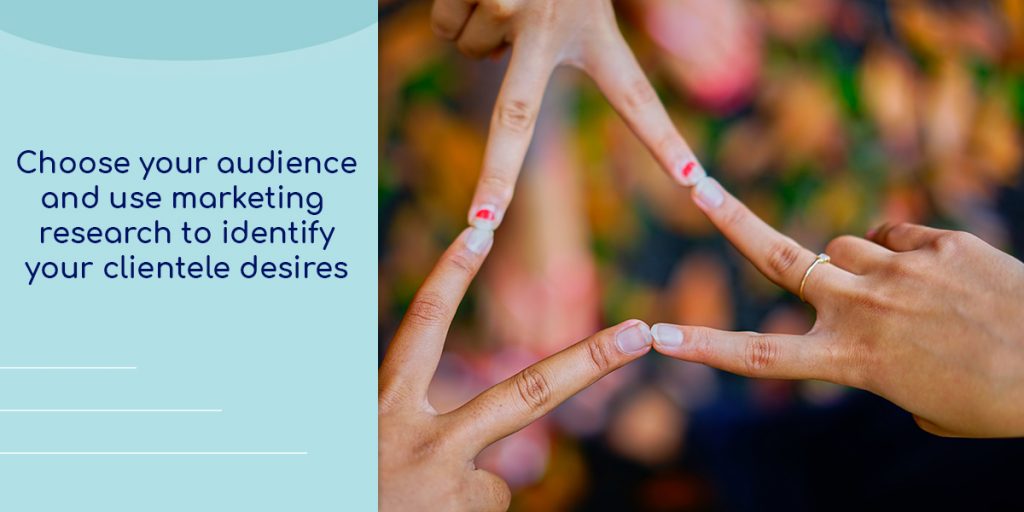 Being an expert in everything is practically impossible, even for a big company. Quite honestly, customers are more trusting of a company that specializes in one specific area, rather than in a bit of everything. Choose a niche you feel most passionate about and focus on it, then you are more likely to get high salon revenue. This will distinguish you from competitors, which is very important considering that you have so many.
Choose your audience and use marketing research to identify your clientele desires. Ask them what kind of services they need and focus on them. You will also find out what kind of products they prefer, what would be useful to portray in ads or what training programs your employees need to attend.
Some examples of popular niche services are men's skincare products, curly hair care, and express services for extra busy people. If you see a less occupied niche in the market and feel passionate about exploring it, don't hesitate to do just that. At the end of the day, a truly successful business is one you are most interested in.
6. Online booking app as a way to increase beauty salon profit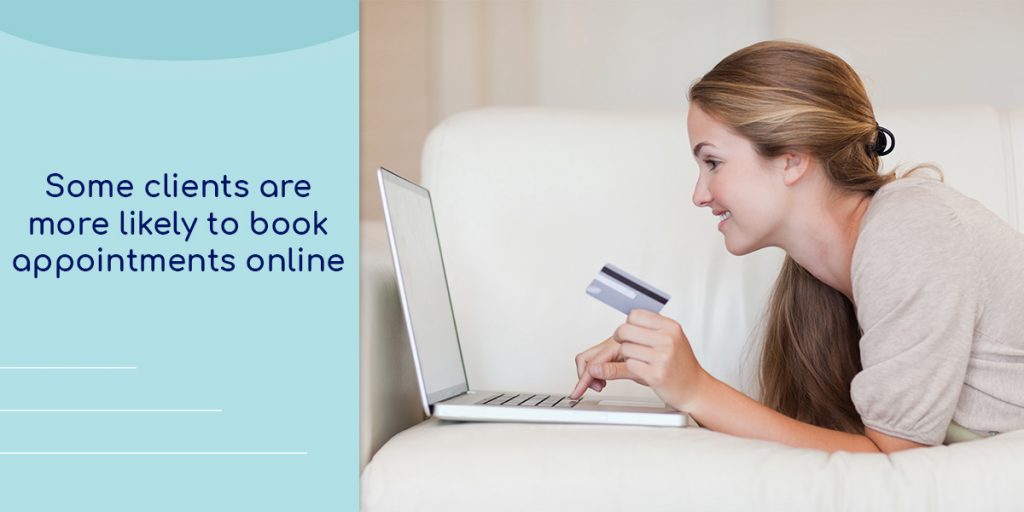 Some people find it hard to make a call and book an appointment for a number of reasons, whether they are feeling anxious or can't physically make a call during working hours. According to the latest statistics, 67% of Millennials (born in 1981 and later) prefer to shop online rather than in-store. Naturally, they are more likely to book appointments online. Another statistic shows that close to a half of bookings are happening after-hours.
You are losing a part of your audience and hair salon profit if you don't have an online booking feature yet.
Most clients would prefer to use this option, as it allows them to make an appointment at any time. You also benefit from it, reducing the time your employees spend on phone calls. The online feature simplifies the process altogether.
A survey of around 20 000 salons showed that over 50% of companies have seen an increase in profit after implementing a round-the-clock online booking feature.
How to Increase the Average Hair Salon Revenue?
Maybe your salon makes good money without trying, but you can increase that amount by far if you try different strategies. Have you ever wondered how much do salon owners make in your region? Probably a lot, and they probably use some tips on increasing profit. Use these strategies proven to be successful for so many companies to bring your business to a new level.
Our salon management software, Beauty Pro, has a 24/7 online appointments scheduling module. Follow the link below to register and try our software for free.