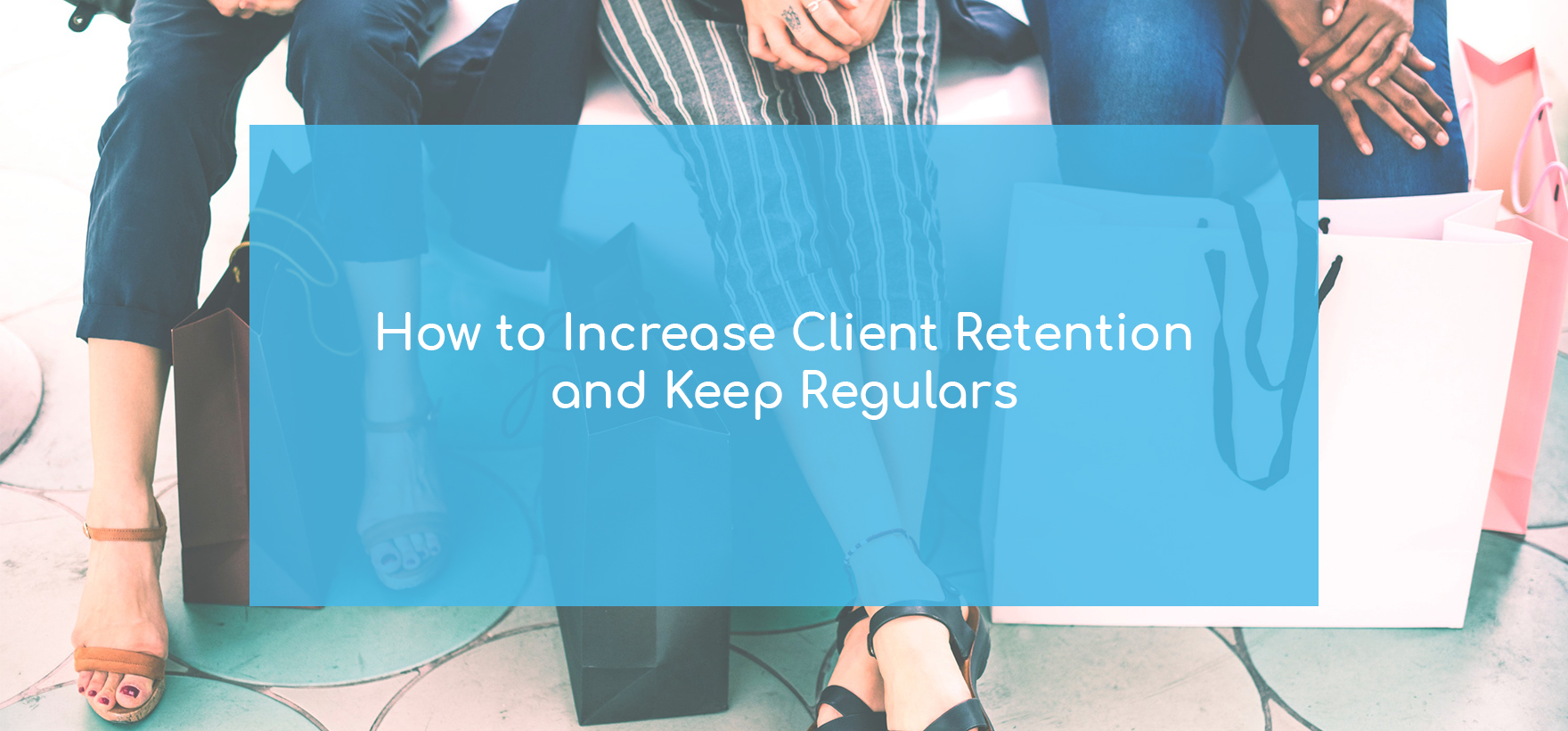 How to Increase Client Retention and Keep Regulars
Thursday July 26th, 2018
2779
A base of regular clients is essential for a business to profit, but what can be done if that base is less than desirable? Some clients visit rarely and others vanish after a couple of appointments. So what can be done in order to turn more clients into regulars? How to increase salon clientele?
Here are the best solution is to implement client retention techniques in your strategy. Read on to find about some of them.
1 – Make a good first impression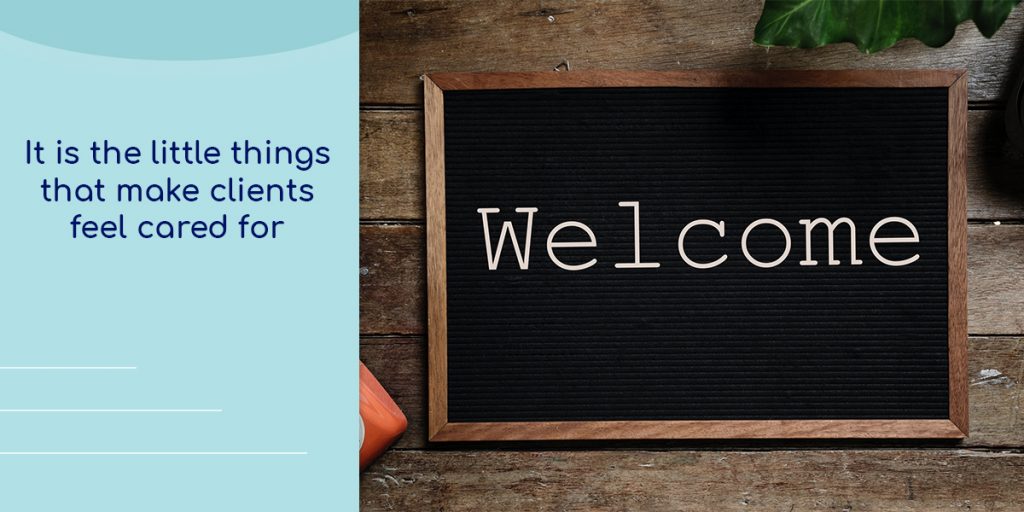 Clients feel most welcomed, when they walk into a tidy, clean salon where employees are smiling and open to communication.
It is the little things that make clients feel cared for, like remembering what drink they like or which specialist they prefer. Beauty Pro salon software can help you track these details in the clients' profiles. Asking about their day and answering questions fully is also a nice way of building a relationship with clients.
Following proper etiquette regarding phone calls is also essential for good first impressions. Whether calling a client or answering the phone, it is good manners to introduce yourself and the salon name in a polite voice, and give full attention to the client.
2 – Offer to make the next appointment right away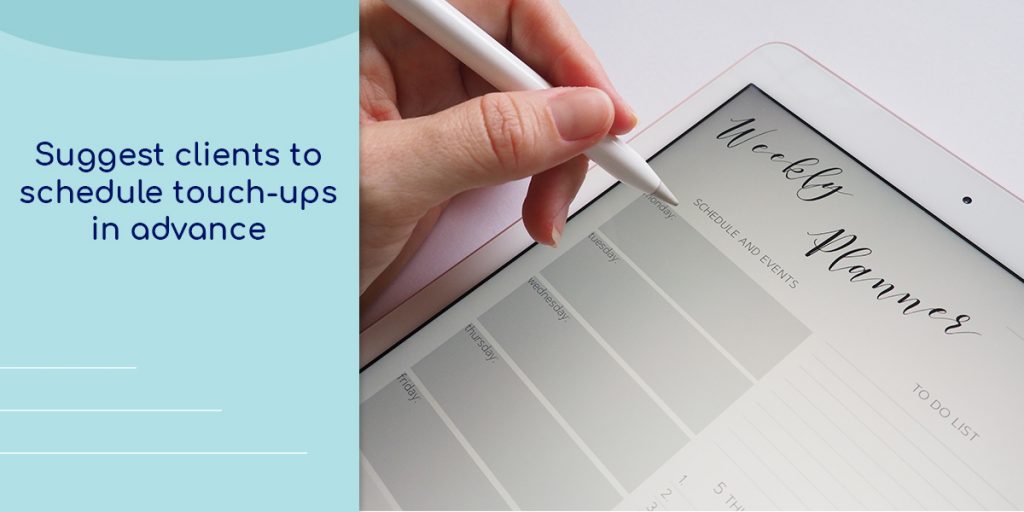 Has a client came  in to color their hair, get hair extensions or gel nails? Offer them to make an appointment for a touch-up. They will most likely forget when the last visit was and how much time needs to pass in between touch-ups. So, you are not only encouraging them to come back but also doing your client a favor.
Beauty Pro allows you to set up automatic reminders, so that they don't miss an upcoming appointment.
3 – Get feedback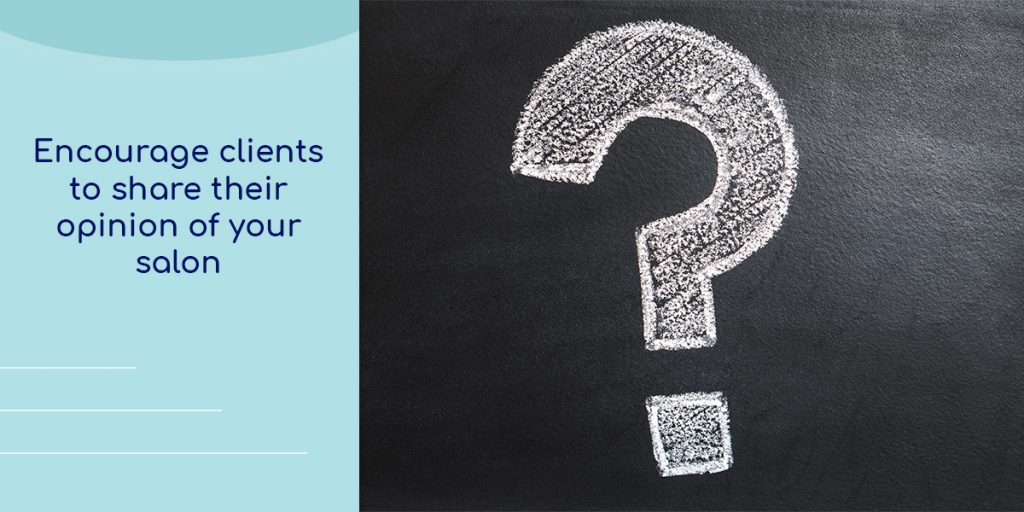 A lot of clients vanish because they are hesitant to admit what they don't like about the services. You can encourage them to leave feedback through various forms, such as filling out surveys about the salon or separate treatments, or creating a feedback form on the salon's website is another option. This will give you an idea of how clients view your salon.
Based on the feedback you can make decisions on what can be improved and even find what your salon is lacking. And be forthcoming with your employees, they might have valuable input on what can be improved.
4 – Easy salon experience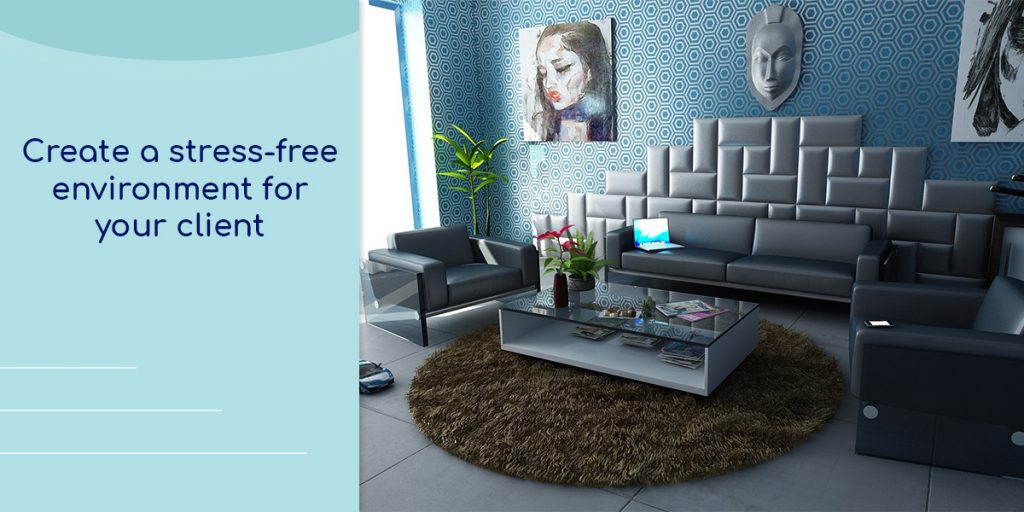 Add an online booking option to your website, so clients can make an appointment at any given moment, without waiting for the next working hours or when they can't make a call. Follow up with reminders, so they don't forget about the upcoming visit. Make notes of their preferred methods of communication.
People go to a salon to unwind, so think of all the little things that help make their experience smoother and offer a stress-free environment. A waiting area with a water cooler, a bowl with candy, and fashion magazines is a nice touch.
Sending birthday wishes is thoughtful. If you have ongoing special birthday offers, send an email or text message in advance to remind that can help them prepare for a birthday. Who wouldn't like a fresh manicure or haircut at a discounted price?
6 – Offer gifts or loyalty points to encourage more visits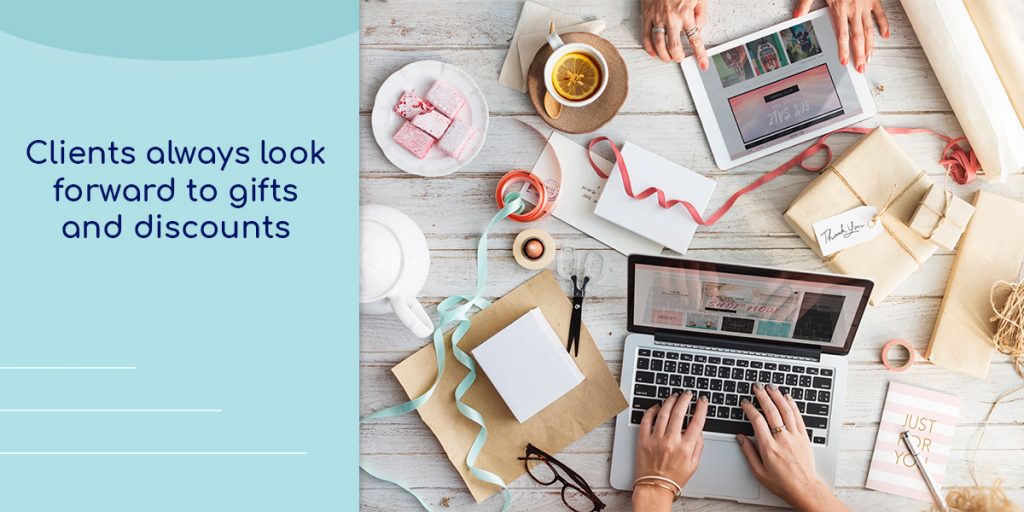 What better way of encouraging future visits than giving your client something nice to look forward to. Most people like gifts and discounts, and if it is not too hard to get them, you've got their attention. There are many models you can easily set up, especially if you are using salon software. Here are some ideas:
Every 10th treatment is free;

Every 5th treatment is discounted at 50%;

The more money you spend, the higher discount you get (e.g., 3% after spending $90 or 7% after $200);

Bonus points for each procedure that can be used to pay for later visits.
7 – Set realistic goals and measure results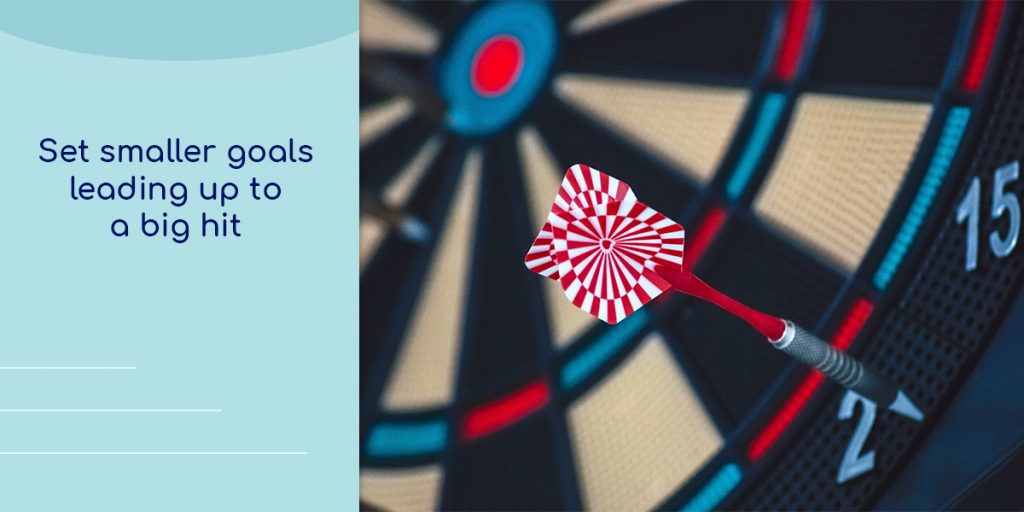 Goals should be achievable considering all your resources, including finances and time. Looking for a 50% increase in client retention is likely a setup for failure and possibly unnecessary. As little as 5% retention can be enough to increase profit by 95%, so it is better to set several smaller goals leading up to a big number that you want to achieve.
Measure the results of each accomplished goal, so you can analyze them before working on the next one. Statistic reports provided by salon software are quite useful in this regard, as seeing the actual growth in numbers is more telling of your success. Analyzing the results also helps in identifying strong and weak points in the strategy you are using at the moment.
As you have noticed, salon software can help you in achieving client retention goals. Beauty Pro is a powerful software tool that can help you with tasks, such as:
Keeping all info 

about the clients in their profiles;

Adding an online booking option of the website;

Analyzing client feedback through surveys and notes;

Analyzing the results of your achievements based on reports generated by the software;

Tracking employee performance to make sure their work is up to standards;

Set up loyalty programs, such as bonus points and discount models.
Contact us for more information about Beauty Pro features and capabilities or download the free demo to test it for yourself.