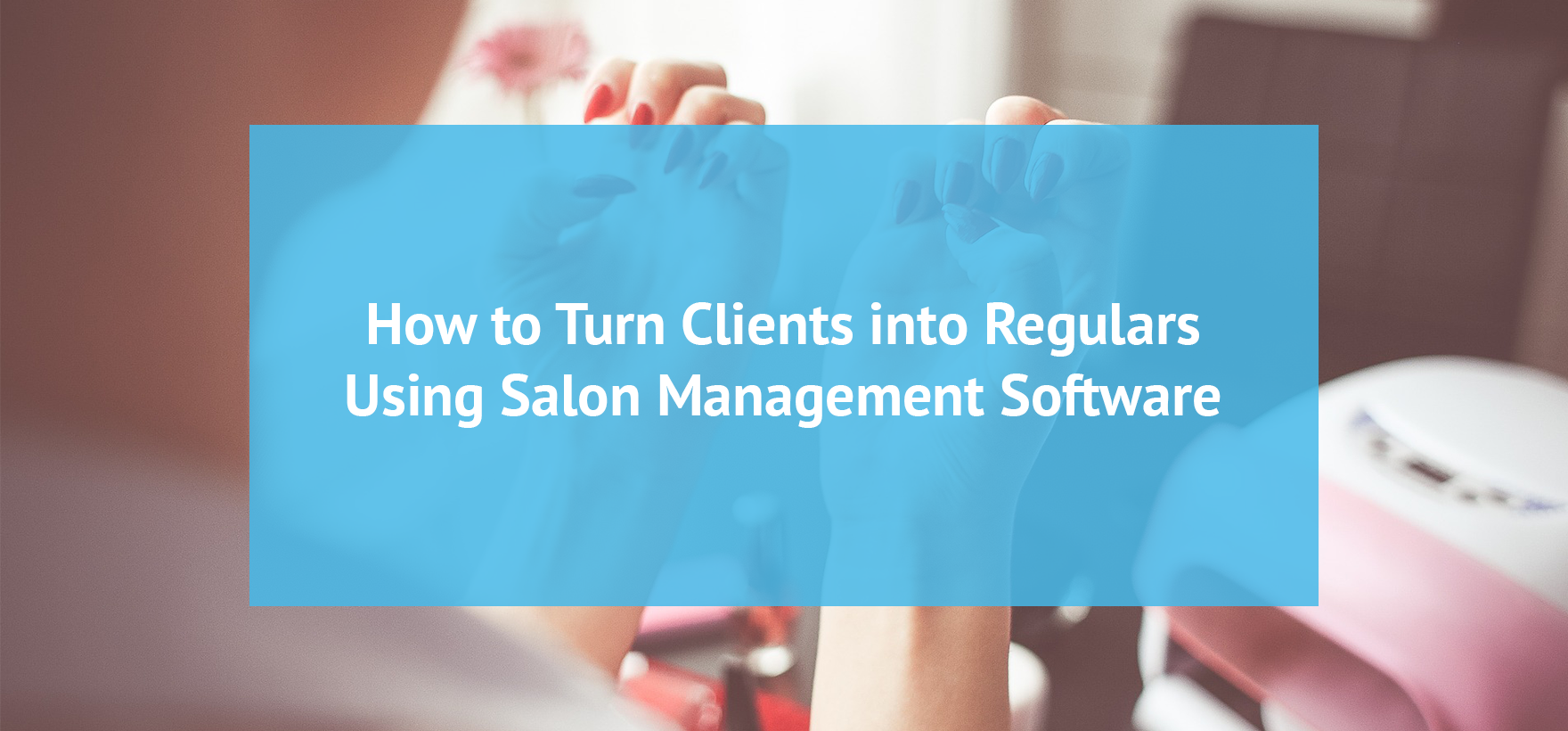 New Clients: How to Retain and Turn Them into Regulars Using Salon Management Software
Thursday October 4th, 2018
2692
Regular clients are what keeps your income steady. Attracting new ones and encouraging them to stay are important steps toward increasing your salon's profit.
Attracting a lot of new customers is a big step, but you should be ready that not all first-time clients will return. For that, there are different methods of attracting customers and retaining their loyalty, encouraging them to visit again and again, such as:
Offer a loyalty program

, so that clients can look forward to accumulating bonus points and paying with them for a service or product.

Offer instant gifts or discounts, like a Wednesday special 10% off or free nail art if a client books a manicure and gel nails for the same visit.
Create a relaxing environment, including a comfortable waiting area with magazines to read, water, and sweets, high-quality customer care, and proper etiquette.
Offer easy booking, like an

online option

for clients who aren't comfortable or don't have time to make a phone call.
You can use these methods of attracting and retaining customers or any others that you find more fit for your salon needs and goals, but where would you record all the activities associated with client retention strategies? With things such as a loyalty program or discount, how would you know which clients use them and how it affects your income?
You can, of course, make notes in a paper notebook or a Word document, but that takes a lot of time that can be used elsewhere. What you can benefit from more is salon management software. It will save you time, reduce the human error factor, and help increase client retention.
Achieve Better Results with Salon Management Software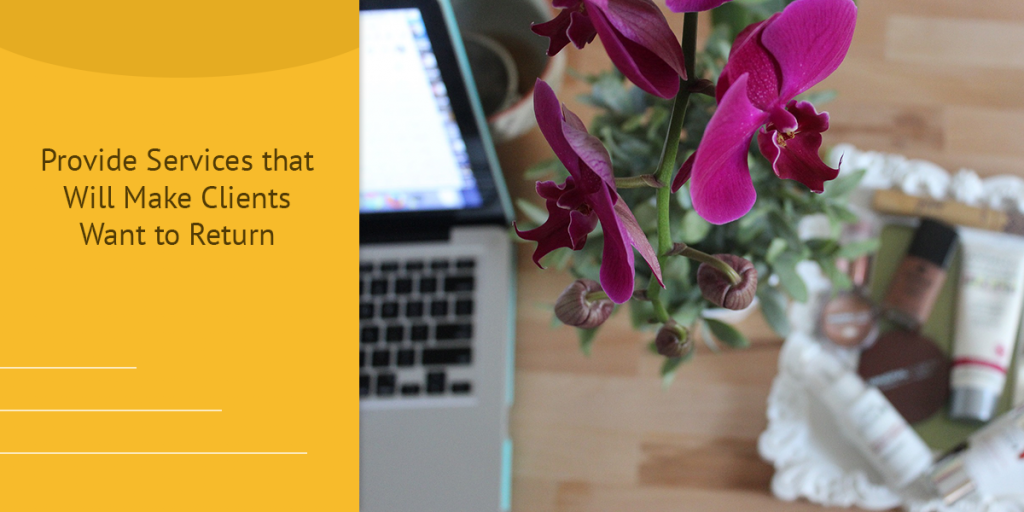 Salon management software provides functionality that helps turn one-time clients into regulars and implement the different methods of attracting customers and retaining their loyalty. Some of them help with this process directly, and others help you improve customer services so that more clients would want to come back.
Here is what you can do with such software:
Gather feedback.

It's important to know what clients think of your salon as a physical space, your employees and services. You can record client feedback with the help of the software. Analyze this information to find out what you are doing right or find ways to improve.

Automate promotion campaigns.

Set up a loyalty program, special offers, and discounts through the software to keep track of clients who use them. With these records, you can later see if client retention has increased and compare your achievements to the previous ones.

Send info about services and discounts.

Salon software also offers a more convenient way of sending out multiple SMS and emails to promote your deals and fresh services.

Send appointment reminders.

If you set up this option, your clients will get text messages before scheduled visits, so that they don't miss any.
How to
Get the Most of Client Retention Methods
with Beauty Pro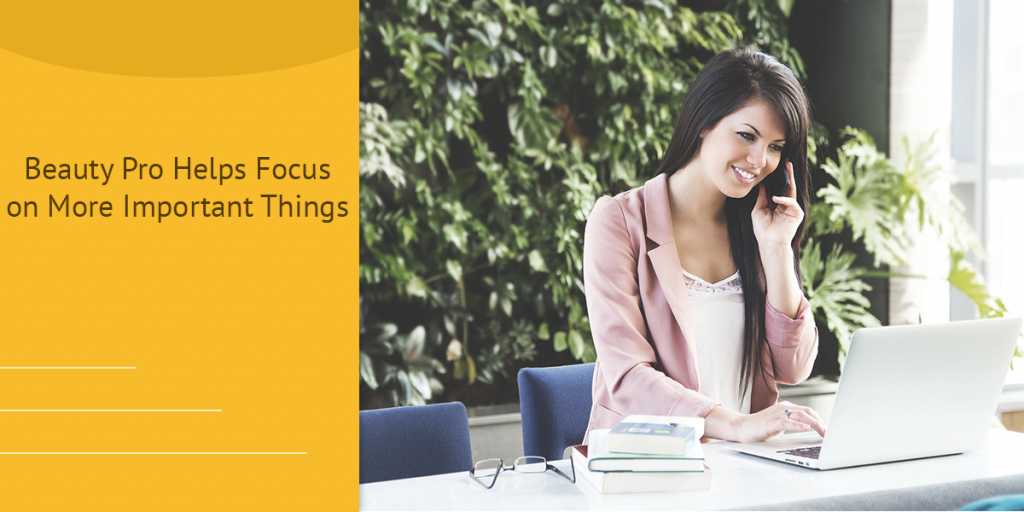 Turning more one-time clients into regulars is a job fit for Beauty Pro. It is a salon management software system created for storing and effectively using information about all salon processes, including client retention. Beauty Pro will help you improve and get better results in attracting new clients and retaining their loyalty, as well as other aspects of salon management such as:
Client management:

Beauty Pro has detailed client profiles. They include basic information, like a client's name or birth date, to more detailed facts, such as their preferred coloring formula or makeup artist. All this information is handy when scheduling appointments, arranging client segmentation, doing marketing research, and overall providing better customer care.
Storing client history:

Our software allows you to record and store even more information about clients. For example, it stores the history of visits, how many gift certificates your clients have bought or used, which promotions they took part in, whether they made use of a discount, and so forth.
Scheduling appointments:

Beauty Pro has a visual schedule so that you can see the salon's workload right away. Now all you need to do, to book an appointment, is pick time and date on the schedule, choose the client and service they want. It takes just a few clicks.
Creating and conducting surveys:

This is a great way to learn what clients think of your salon, employees, and services. You can even conduct surveys anonymously on print-out surveys and enter the data clients give you into the system for further analysis.
Marketing research:

All the details that you gather about your clients can be analyzed and used for improving your services or coming up with new ones. This information is important for providing clients with the services they need or would like to try, which ultimately increases your income.
Online booking:

We have an online booking feature that you can install on your website, Facebook or other social media. It's a handy option for those of your clients who would prefer not to make a phone call. Moreover, all visits booked online are automatically registered in the appointments book.
Automatic SMS and email notifications:

You can send multiple text messages and/or emails with appointment reminders, birthday wishes, promotions, news, discounts to all or groups of clients.
Staying mobile:

Beauty Pro has a mobile application for clients, which is another way you can hold their attention for a while longer. The app allows your clients to have a personal profile at their fingertips, with their details and history of visits, and book online at any moment.
In addition to all these features that can help you improve your client retention strategy, Beauty Pro takes a complex approach to all aspects of the salon business. We offer extensive functionality to help you track daily activities, profit, and expenses, improve employee performance, and organize all finances.
Start the trial now by downloading the free 14-day demo to test all Beauty Pro features yourself. You can expect performance improvements even in these two weeks.