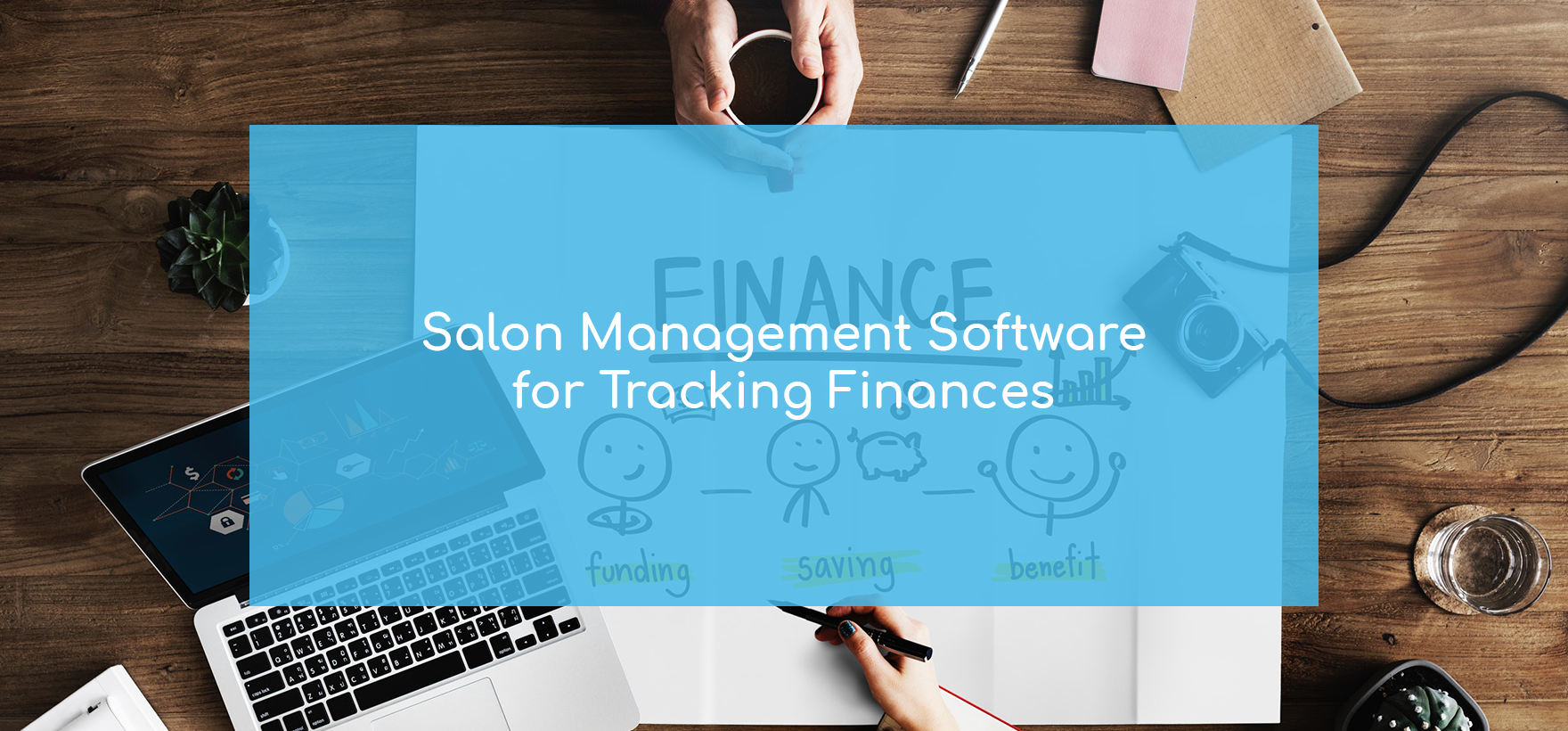 Smarter Beauty Business Accounting with Salon Management Software
Thursday September 6th, 2018
6195
How do you track your salon's financial records? Where can you store payment information and calculate salaries? A beauty salon, like any other business, accumulates a lot of financial information that is important to document, such as transactions, salary payouts, profits, and expenses. There are different methods for storing and organizing all this data, like paper records, Excel sheets and accounting software for hair salons, but which one is most suitable for your needs?
First of all, using paper records is not an option anymore. It is inconvenient and can lead to many errors in calculations. Moreover, documenting information about financial transactions between you and suppliers in a notebook can cause misunderstandings or simply vanish.
A better option is using Excel spreadsheets, where you can document financial records and calculate salaries. This methods saves time in some aspects and gives you more confidence in the accuracy of your calculations. Yet, such software doesn't provide enough room for financial planning and only gives you a vague idea about your profit and expenses.
A best solution for salon bookkeeping is salon management software. It helps you monitor the movement of money in and out of your accounts, automate routine tasks, improves productivity, and inspects every single detail of your business.
How Accounting Software Helps Keep Track of Your Finances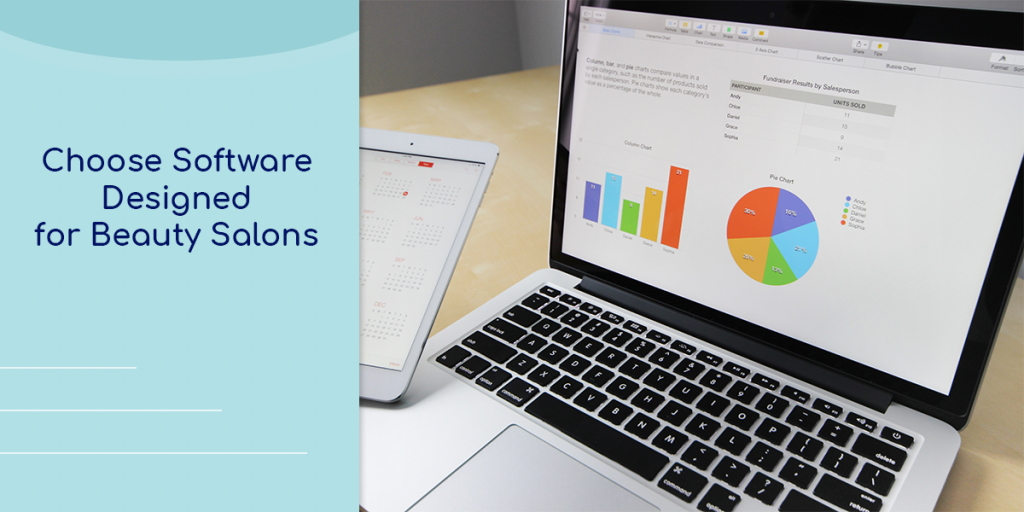 There are many different programs for accounting on the Internet. Some have more functions than others and most important is that they have features that service your salon's needs. It should be able to offer you the most important features concerning finances, such as:
Accounting of profit and expenses: payments from clients, salary calculation, etc.;

Keeping track of daily balance: services provided and products sold;

Planning your budget, including profits and expenses.
This will help you organize your financials, stay up-to-date with any changes in the account balance, set profit expectations, and plan your expenses. These functions will also help you keep all financial transactions that go through your salon in order. But what about the other processes?
Accounting for inventory and services, tracking loyalty programs and discounts, recording deals with suppliers, and other tasks related to finances could use software assistance as well. Salon management and accounting software for beauty salons is a good alternative to simple accounting software. It offers more advanced options for budgeting, setting performance goals, and tracking achievements, that are specific to hairdressers business.
Improve Your Salon Accounting with Beauty Pro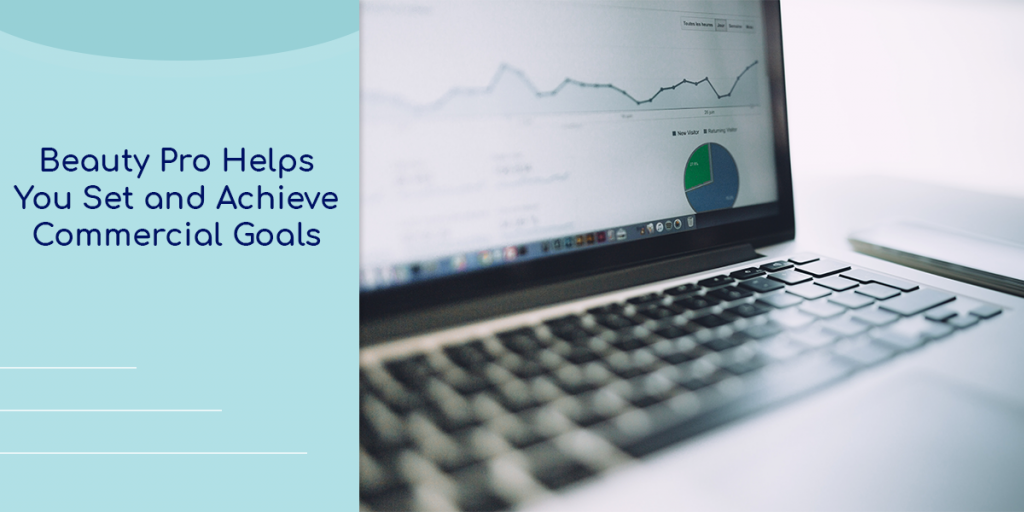 Beauty Pro is a salon management system with a complex approach to automating and improving salon processes. It has helped over 1500 beauty businesses in different countries of the world to sort out their financial records, as well as plan, set, and achieve commercial goals. Beauty Pro makes bookkeeping for hairdressers much easier and here are some reasons why:
All financial transactions

made through the software are

stored in the system

. You can also generate various reports about all the financial aspects of your business.

It is easier to

keep track of the inventory balance

. You can see if all the products and materials you need are in stock and order supplies that are lacking, among other inventory-related tasks.

It

records all payments made by clients with cash, credit cards, or bonus points

. You can also see which clients made use of special offers and bought or used certificates and gift cards.

Beauty Pro keeps

track

of your

deals with suppliers

. You can see which companies you work with and how much you have paid or will have to pay for products, as well as review the expenses.

You can easily

plan and analyze profits and expenses

. The software allows you to keep track of finances moving in and out of your accounts, view daily balance, services and products profitability, monthly outcome, and compare it to previous achievements.

It is easy to set up

loyalty, referral, and discount programs

. The software will keep track of how much you earned or spent by implementing certain programs.

Beauty Pro helps you

analyze every salon process from a financial standpoint

. This plays in your favor when looking for ways to increase client retention, productivity, and income.

Beauty Pro is secure

. You can choose which employees will be able to view the reports on finances.

Our software accounts for

different work schedules and conditions

your employees have. Different

formulas for calculating salaries

will help you save a lot of time and reduce any amount of errors you might have.
Moreover, Beauty Pro has an extensive set of hair salon accounting features that can help you:
Gather statistical data and generate reports;

Analyze salon performance from different angles;

Save time with advanced salary calculation formulas;

Set up discount and loyalty programs and account for the finances concerning them;

Use financial planning to set goals and track your achievements;

Analyze your finances concerning separate services;

Account for additional income (like from leasing workstations);

Set-up POS equipment;

Get mobile access to statistics.
Additional Benefits of Beauty Pro Salon Management Software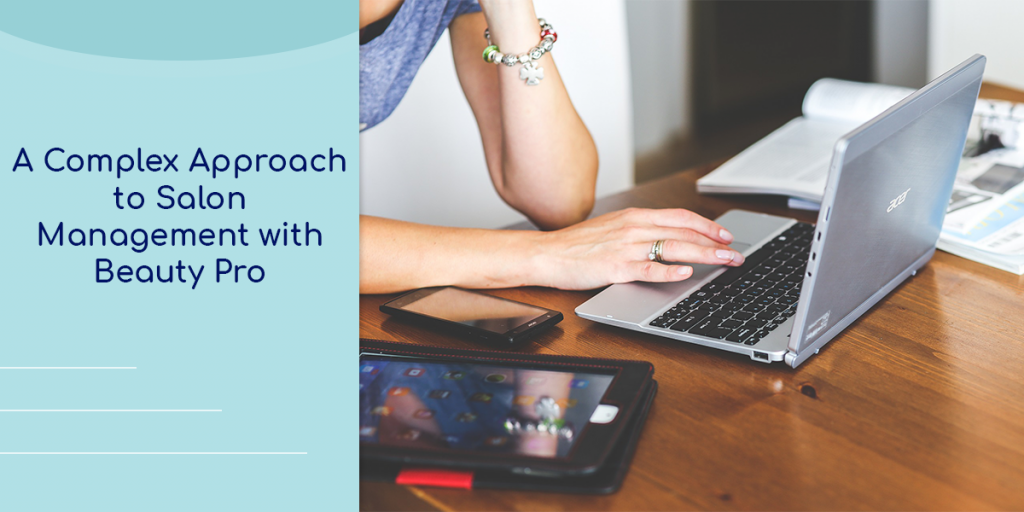 Organizing and tracking financials is important for any business, but there are other aspects of salon management that can be automated and improved. Client and employee management, marketing and performance analysis, scheduling, and other processes would all benefit from a software solution. Does that mean you have to buy several different programs to service each aspect of your business, additionally to beauty salon accounting software?
Using separate programs seems too expensive and inconvenient. Inputting data here, searching for information there, and gathering statistics on top of it all. You would probably end up performing the same actions in every single program, and that doesn't sound like a good use of your time.
We have considered all the issues people face with using multiple software solutions and created a product that caters to all aspects of your business. Beauty Pro takes a complex approach to salon management and helps you automate every salon process in one simple system. It can help you improve:
Client management.

Our software is more than just a database for storing names and contacts. It allows you to keep client records in the form of individual profiles that you can fill in with basic information and additional details, like notes about allergies, a preferred coloring formula or specialist. You can also perform research based on this information to improve your services, customer care, and promotions.

Employee management.

Arrange work schedules, evaluate performance, increase productivity, and implement a rewards system all in one place.

Scheduling.

A visual representation of the appointments book is always available so you can see the workload by day or by specialist at any time. Appointments

booked online

will be automatically displayed here as well.

Salon performance.

Beauty Pro can generate over 150 different reports, concerning not just your daily balance, but also statistical information and all aspects of salon performance.
Beauty Pro features will make bookkeeping for hair stylists much easier. However, they can help you with more than just tracking financial transactions or analyzing profit and expenses. Beauty Pro can also automate and organize all other salon processes, such as scheduling appointments and tracking the workload of each employee, calculating salaries with advanced methods, arranging client retention programs, and generating over 150 different performance reports.
In addition to that we offer free technical support in any aspect of our collaboration. Whether you need help installing the software, getting you acquainted with Beauty Pro functions, help with troubleshooting, or you have any questions about our services, they will gladly help.
You can contact us for more information or download the free 14-day demo and try out all the features yourself.