Why any hair salon needs a hair appointment beauty app?
Friday November 16th, 2018
2088
What is the most common tool for scheduling hair appointments? There are so many you can use, from simple paper notebooks and spreadsheets to online scheduling tools and apps for hair salon appointments. But which one could be deemed more convenient and efficient?
Notebooks and spreadsheets are always at hand, but they can cause mix-ups since you don't have the whole schedule on display. Just imagine a situation where an administrator has booked an appointment for a stylist who is on vacation. Or a chair was double-booked and you don't know how to service two clients at the same time. This could be avoided by using online booking tools, but then again, they don't offer the functionality that an app, specially designed for hair salons, does.
More salons and independent professionals opt for hair salon appointment apps. So, let's explore the reasons why they do, and why you should consider trying one.
What are the reasons to install a
hair salon appointment app
?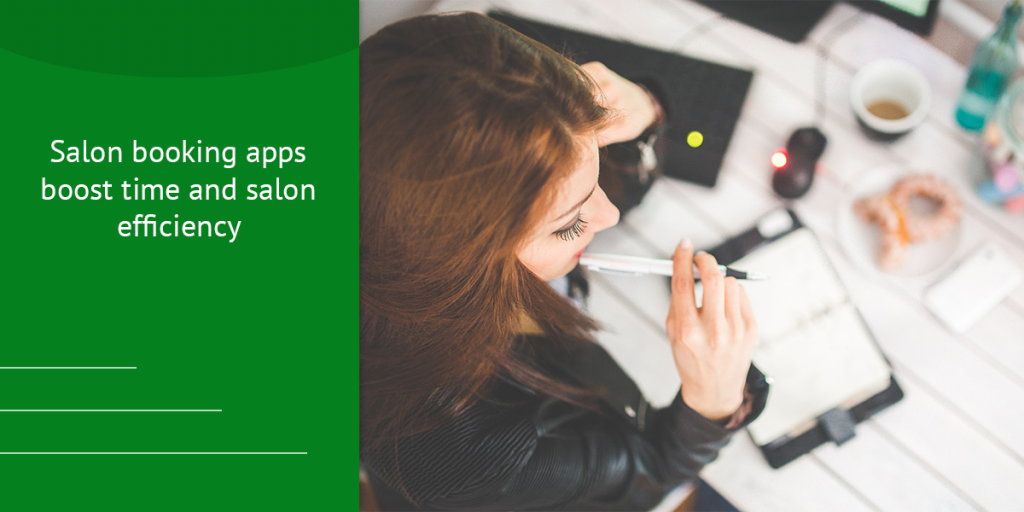 A hair appointment app is designed to automate the tasks associated with managing client visits, which include everything from storing client information (like personal details or history of visits) and managing a schedule to calculating the cost of materials per session. For example, to schedule a visit, you just need to click on the time and choose the client's name. The app will automatically add client details to the booking and send a reminder before the visit.
Salon apps are also designed to help you:
Increase time efficiency: when you see the whole schedule, you can also see which stylists have more appointments booked than others and find a way to make the workload more balanced. Moreover, if you are an independent professional, managing the schedule reduces to a few clicks: to choose the time and date, type of service, and client.

Boost the positive image of your hair salon: misspelled names, double-booked appointments, and even the smallest mistakes can cost you clients.

Integration with other apps:

many

hair salon booking app

s can be connected to other programs and features, like a POS terminal or IP-telephony, which boost your salon performance and customer service.

Attract more clients:

if the app has an option for online booking, it will help you get the attention of potential clients who prefer online methods for communication.
What features can a
hair stylist appointment book app
offer?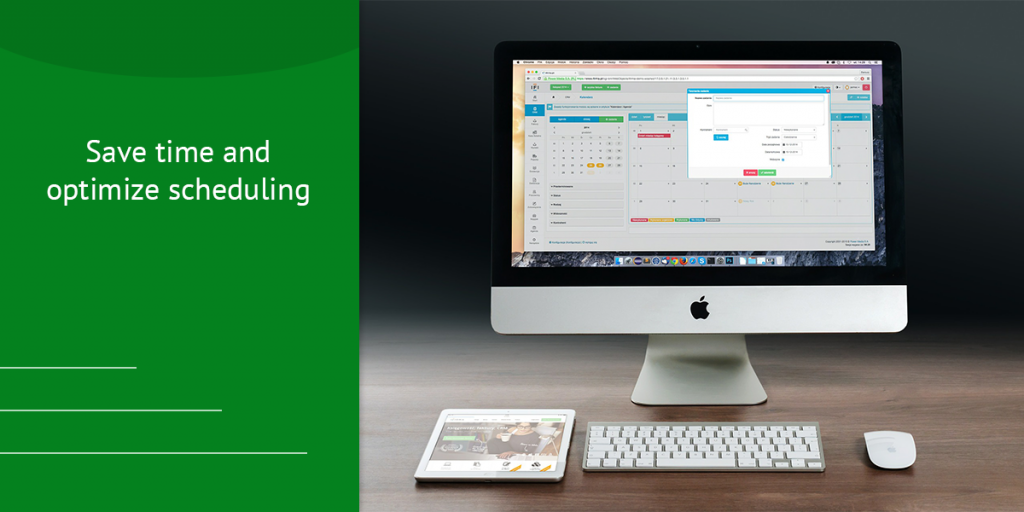 Salon booking apps give you an opportunity to save time and optimize scheduling. You also don't miss appointments since everything is managed in one place, as opposed to a paper notebook where you could mix up names or even lose it. An app also has a calendar, but it is much more than even a Google Calendar since it is tailored to the needs of a hair salon. With a booking app you get:
An integrated calendar.

Here, you can, of course, schedule, change or cancel appointments. More than that, you can see the workload of individual hair stylists and of the whole salon. Click on the hour of appointment and fill in the details.
Appointment reminders.

It's a nice gesture to remind clients about their upcoming appointments. It will also help you reduce the number of no-shows.
A client database.

It's an optional, but valuable addition to any

app for hair salon appointments

. Having a client database reduces the time you need to make an appointment since you just choose a name from a drop-down list.
Online booking.

An optional feature for

hair salon appointment app

s, but a great addition as well. It allows you to get more appointments in cases where a client doesn't want to call or your administrator can't pick up the phone. Moreover, it saves you the trouble with misspelled names.
At the very least, using a hair salon scheduling app make you look more professional. It's beneficial to any beauty salon, but it is even more rewarding for self-employed hairstylists.
Imagine how your business can change when there is a backstage computer app that is doing half of the work for you. When you don't need to write the schedule with a pencil in case you need to make any changes. When you can recall every detail about a client because the app stores the history of visits, and you don't need to hold that information in your head. That's next level customer service.
You can go even further and use a salon management app that will take care of your finances, inventory, staff management, advertising campaigns and more. Try out the Beauty Pro salon management app by downloading the 14-day free demo to explore all the benefits.