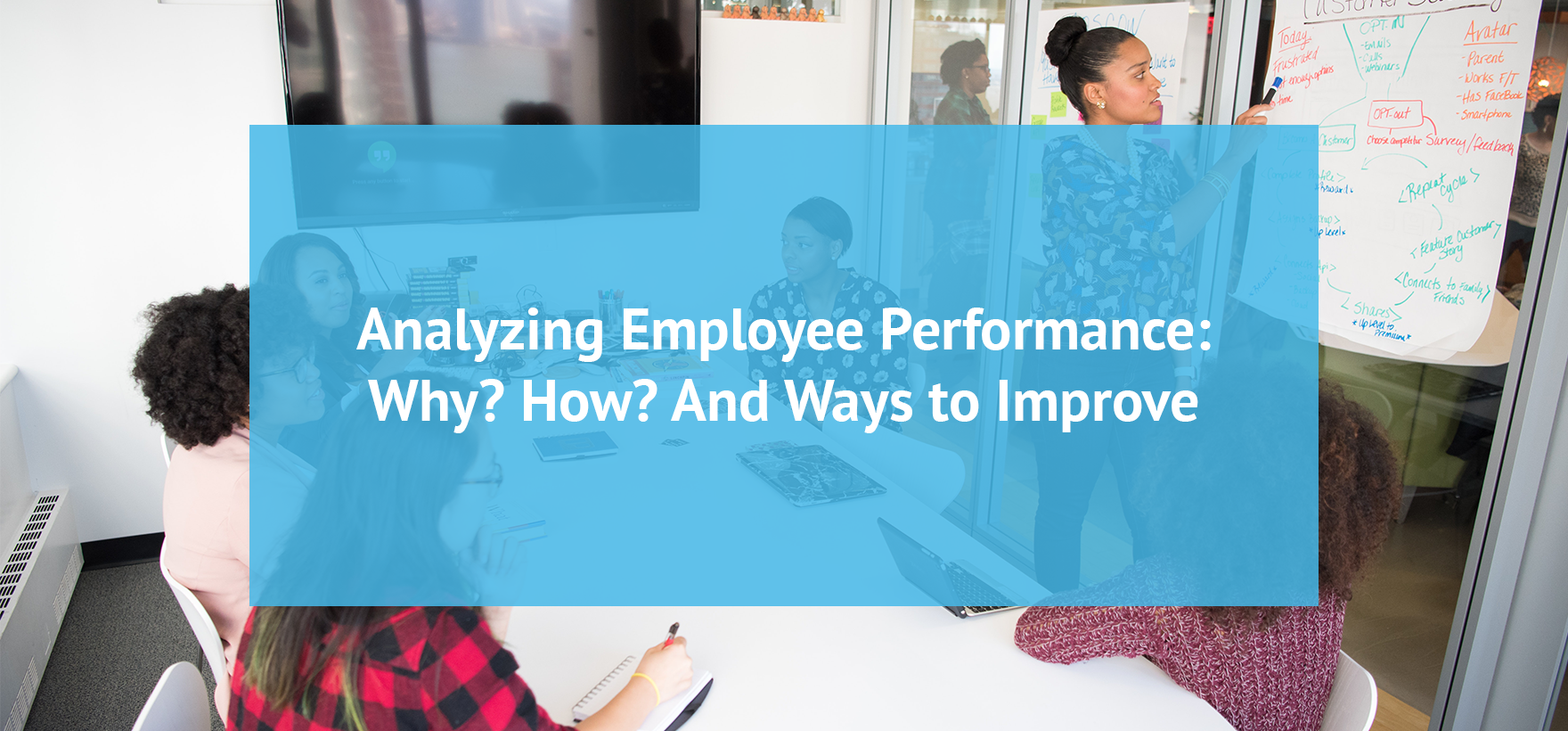 Analyzing Employee Performance: Why? How? And Ways to Improve
Friday October 19th, 2018
88
Your employees are the core of salon performance. Their work influences client retention, profits, and the image of your beauty salon. And it's an area where you can be especially picky about who you hire. It is also a good reason why you need to evaluate their performance regularly since it directly influences the success of your business.
When you hire a specialist you make sure that they have the right certification for the job they will be doing. You can also expect that they know the basics of customer service and ethics. But no matter how thoroughly you interview potential employees or check their credentials, it doesn't constitute high-quality work forever. Observing, recording and analyzing performance regularly is the key to higher achievements.
In this article, you will find about the basis of client evaluation, and ways to automate and improve this process with software technology.
How You Can Evaluate Employee Performance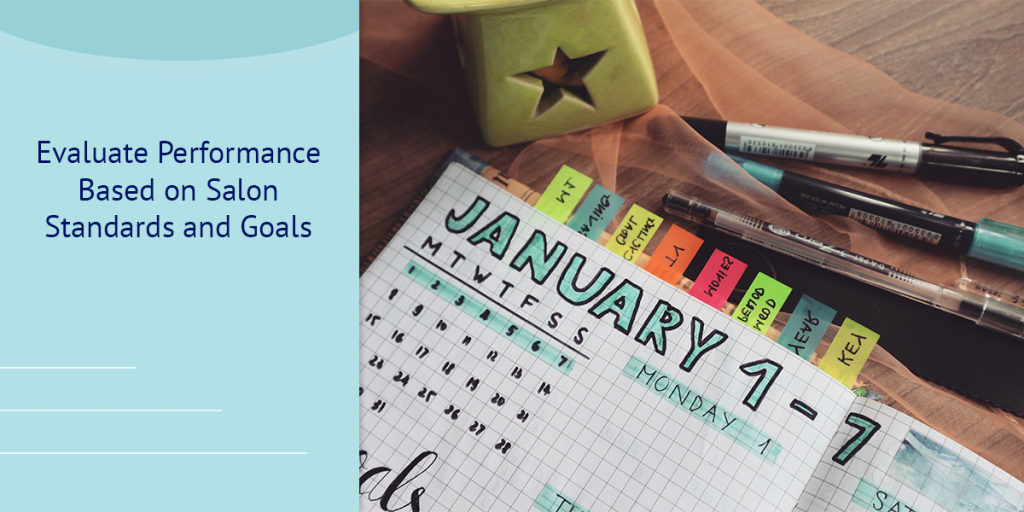 There are many methods and strategies for employee evaluation you can implement. There are also many workshops and lectures concerning this topic, but where do you start? Here are some basic recommendations on how you can organize this process:
Set standards

by which you can later measure and evaluate achievement and performance. When you hire a specialist or an administrator, they should learn about the different routines and goals that are specific to your salon.





For example, you may have a brand way of greeting clients or there are certain performance goals employees should reach daily, weekly or monthly. They should know about the specifics from their very first day of work since these are basically the criteria by which you will be evaluating them.

Control that the standards

of customer service and ethics

are met

. Evaluations should be regular and employees should know how they are being evaluated. Set time for yourself when you can just observe how your employees behave with clients and make notes. In addition to that, pick a system for tracking employee achievements.





For example, record at which time they start working and get off work, whether they waste time or consumables, how many clients they attend to in a day, week or month. You can also track how many clients return to the same professional and automatically calculate the average client check. Based on this information you will be able to find ways of optimizing their work or correcting behavior.

Provide education

. Your budget should allow resources for education. Courses on customer care and proficiency workshops will pay off in higher salon profits and client retention rates. For example, if an aesthetician wants to provide massage services, it's in your interest to sponsor their license so they can work double specialties in your salon.

Motivate

them to provide better services and sell more products. Employee evaluation sometimes gets down to pointing out their flaws, when you also need to focus on what they are doing right. Some people need recognition or a compliment on a job well done, and others are more driven by the prospect of earning a bonus. It all depends on their personality and living conditions, so you should get to know your employees better. What you can do regardless is set up a rewards system.
When you have your standards and motivation techniques figured out, what do you do to organize this process correctly? How do you keep track of achievements? How can set up a rewards system and keep track of when you should issue them?
Tracking employee performance is one of the salon processes that can be easily arranged with technology: log, measure and analyze achievements. Salon management software is exactly the kind of technology you need, that will help you automate the process of evaluating your workers, while still maintaining a personal approach.
How You Can Use Beauty Pro to Improve Employee Evaluation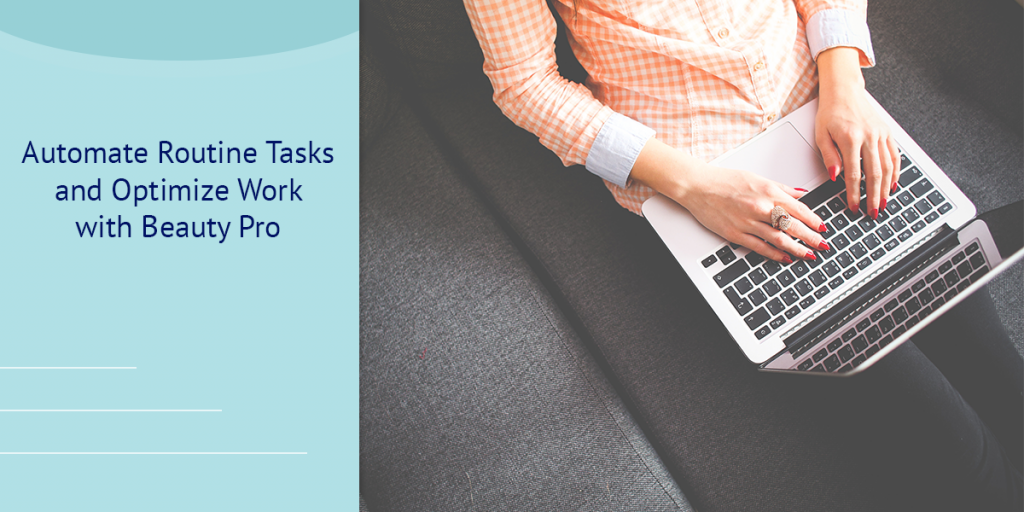 Beauty Pro is not something that can replace you as a manager or business owner in questions that require human judgment. Yet, our salon management software can help you save time and money, automate routine tasks and optimize work, for example:
Manage the work schedule.

Our appointments book gives a visual representation of each employee's workload, but you can also view the monthly schedule separately. The schedule allows you to track the actual working time. The software adjusts the time automatically, based on the time your employee checked-in to when they got off work. This is especially handy if you need to track punctuality or if an employee works on an hourly basis.

Analyze sales statistics.

Use reports to view and analyze product sales, profitability of services, effective use of time, space and backbar materials per session with one client.

Track sales performance.

Our software allows you to track employee performance in form of client feedback, as well as statistics and other detailed reports. You can then analyze this information to see how well employees communicate with clients, advertise your services and products.

Control goal achievements.

Statistical reports and other features can help you in planning, setting a bar for achievements and automatically record when an employee has reached it.

Set and automate the bonus system

for rewarding employees that bring you most profit through services and product sales, and maintain your good image. Bonuses for a job well done or for reaching a goal are a good motivator. For example, if an employee brings you X amount of income, they automatically get a Y% bonus to their salary.
Beauty Pro can easily do the aforementioned tasks and more. Our software will help you optimize routine tasks and boost performance, as well as:
Add new professionals to the employee database in just a few clicks;

Automate scheduling and track employee workload on a visual appointments book;

Give stylists more control over their schedule;

Automate salary calculation based on workload and bonuses;

Determine weak points in employee performance and find ways of correcting them;

Plan performance goals and measure achievements;

Use reports to evaluate different aspects of the work, such as punctuality, customer service, product, and services sales.
Extensive Features of Beauty Pro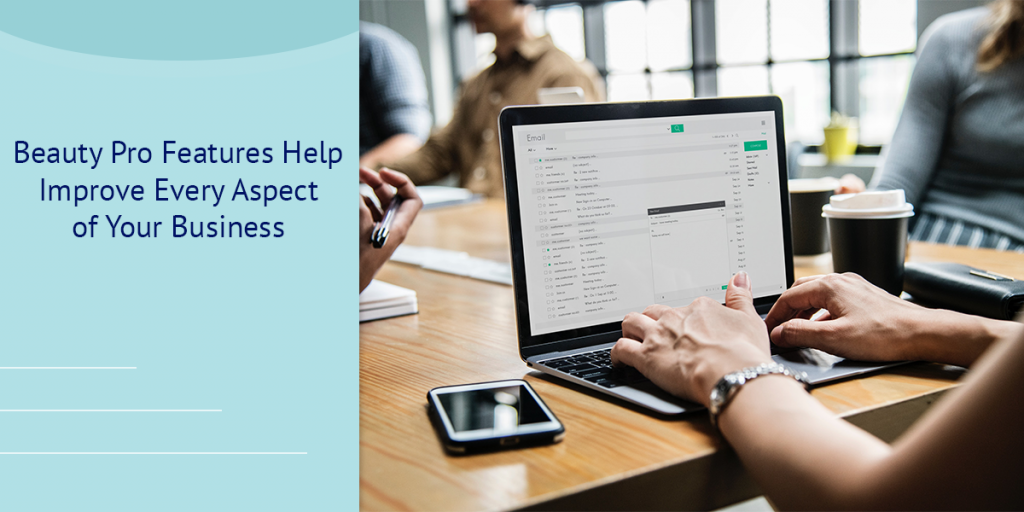 Beauty Pro is more than just a tool for the evaluation and management of your employees. Our software has features to help improve other aspects of your business, such as client management and advertising. Other features include:
Online booking

which some of your clients will find more convenient. Some people prefer online communication instead of phone calls, and there are also situations where. An online booking feature can be used 24/7 and the appointment will automatically appear on the schedule.

IP-telephony integration

that helps increase the quality of your customer service and sales. It allows you to monitor how your employees interact with the clients. Moreover, when a client is calling your salon, their personal profile with the history of visits automatically pops up, so the administrator can address them by name and get a pretty good idea of what the client might need. It's a game changer for your image.

Issue

gift cards

and

certificates

that you can track by the issued number and see how many you have sold and which of your clients utilized them.

Set up

referral campaigns

, to attract new clients, and

loyalty programs

, to retain them.

Security,

so you can control who has access to the software and what actions they can perform. For example, you can limit access for viewing or editing information concerned with finances or statistics.

Mobile app for employees

to let your employees stay mobile, save time, and contribute to salon performance more effectively. Your specialists and administrators will be able to view their schedule and client information, book appointments at any time, right from their workstation.

Analyzing the effectiveness

of each employee individually and categories of services as a whole, i.e., how much income certain services or employees earn for your salon or how many regular clients each specialist has, and other aspects of performance.

Over 150 reports

with statistical data on different aspects of your business, including employee performance, client retention, profits, and expenses.

Advanced salary calculation formulas

so you can account for every type of employment and save a huge deal of time and amount of human error by automating salary calculation.
In addition to all these handy features, we provide free technical support for all our clients. Whether you are just interested in the software or using it already, our support team will help you install the software, get acquainted with it, and help you with troubleshooting.
Contact us for any additional information or download the free 14-day demo and test Beauty Pro features yourself.