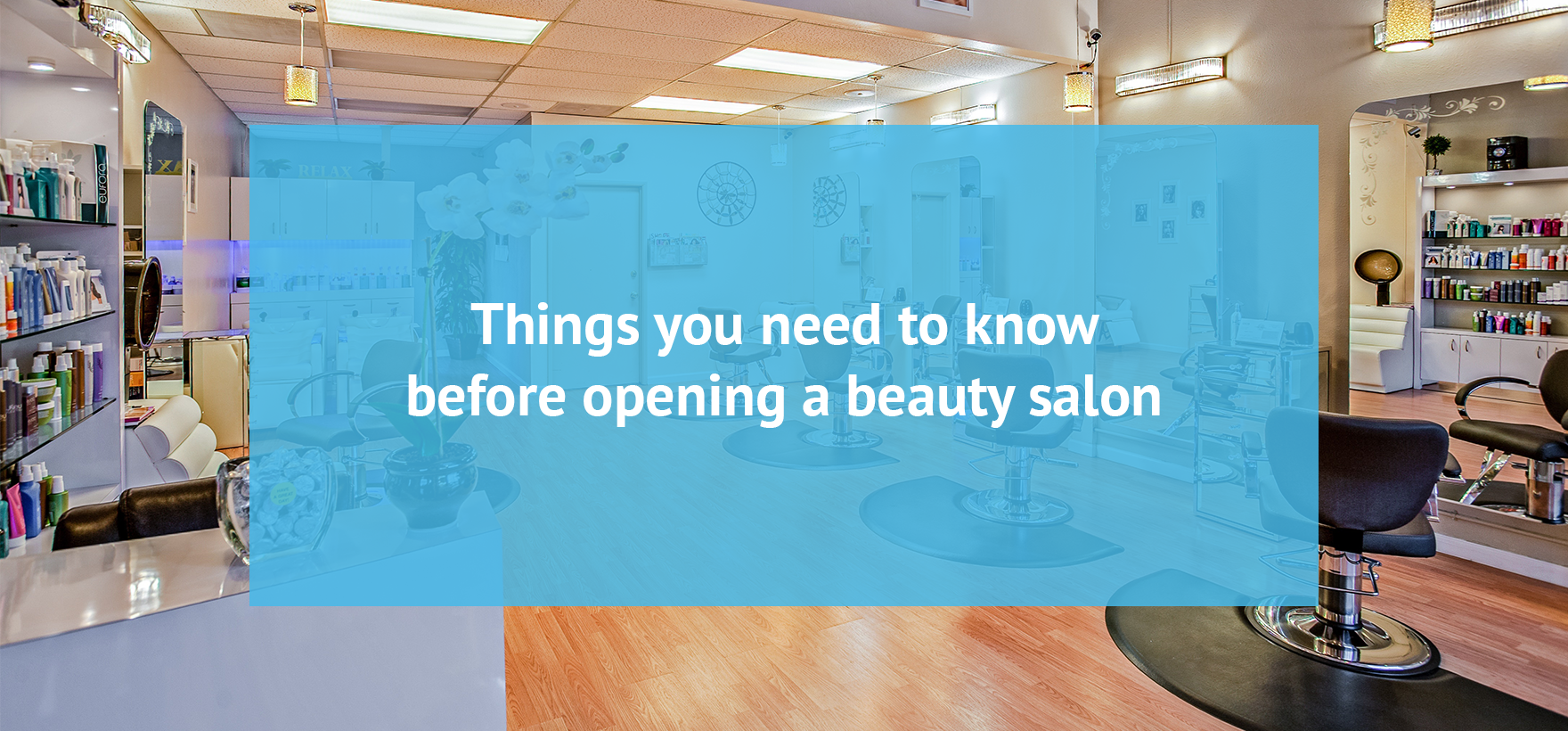 Things You Need to Know Before Opening a Beauty Salon
Friday October 12th, 2018
24554
Important things you need to know and do before opening a salon of any kind.
Let's face it, opening any business, whether it's a start-up or a big venture, is a big deal. And if you want to get it right from the first try, it's best to plan and prepare.
There is much to consider before opening a hair salon or any other kind of beauty salon. And it can all get far too confusing, especially if it is your first go at any kind of business. How to open a salon? Where do you even start? How much does it cost to start a salon? How do you prioritize? It can be hard to figure out your course of actions, so we have prepared a shortlist of things to keep in mind when opening a salon.
1. Do a market analysis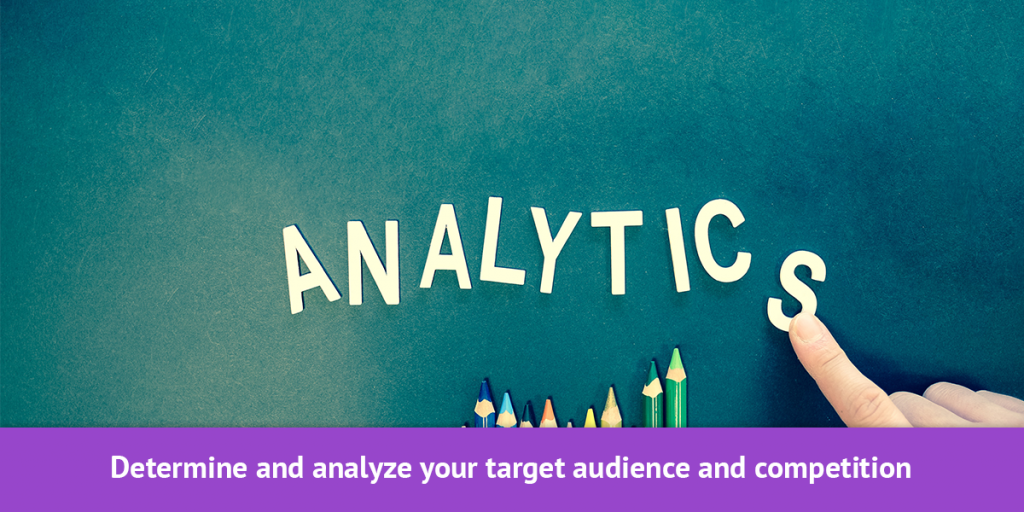 When you are just figuring out how to open a beauty salon, this is a very good place to start. Before you do anything else, determine your target audience, study it, and analyze the competition. The results you get from your analysis will define what kind of services are in demand and which ones are lacking. It will also help you define your concept and distinguish what services your salon can provide. It might also help you grab the clients attention from the get-go and offer something none of the salons in your area can offer.
Hair salons open every other day, but what if there are no express services nearby? What if all of the salons in your town don't allow to bring your children along? That's a real bummer for a new mother who wants to feel and look good, but there's no one to babysit. Be the first salon to offer a playground area in your salon.
How can you do that? There are different analysis tools, some of which are even free. You don't always have to spend an undefined sum of money when you're just at the beginning stages of opening hair salon services. You can use your observation skills when you visit different salons as a client and see how employees behave and how other clients respond to the customer service. But one of the best tools for research and analysis, which is also free, is the web. For example, you can search salons on Yelp, see what services they offer, visit their pages, and analyze client testimonials.
2. Define your concept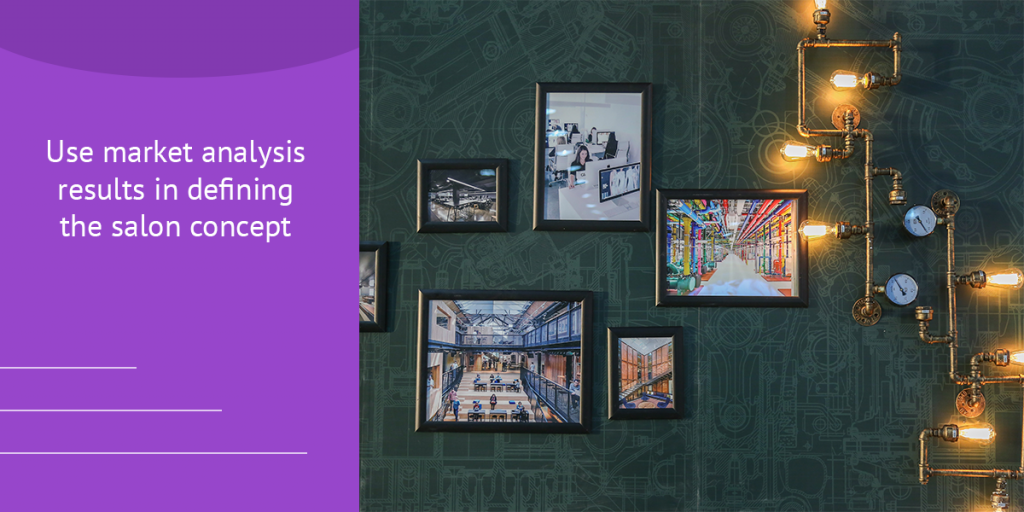 What do I need to start a hair salon aside from the market research? When you have learned who your potential clients are, what they want, and what is offered by salons in your area, you can then define your salon's concept. And if you have an image in mind, that's even better. Now you can tailor it based on the marketing analysis.
Your clients want to look good? Sure. They also want a positive mental experience with each visit. Think of all the times you felt like a new person after a haircut, or like you had a meet up with your friend after getting your nails done. That's how your clients want to feel after every appointment. And that's what you would strive to offer them.
The concept of your salon is more than just the interior design and the services you offer. There's room for creativity even if you are starting a hairdressing business that's the third one in your area. More than that, you should get creative when opening a similar business.
Think the concept through down to the details, like the color of the uniform your employees will be wearing, if any, and how they are going to greet clients. That's why research and analysis of your target audience and competition comes first. So you can find ways to get creative. Find a trend and make into fashion.
Your concept will also depend, to some extent, on the type of a salon you want to open. You should know for sure which type you are going for before starting a salon business. Salons can be classified by relative size into:
Beauty parlor

– a smaller practice with basic services, limited staff, and minimal requirements space wise;

Beauty salon

– a middle-sized practice with more variety of services and different categories of professionals, which influence the prices. There might be additional services, like selling organic drinks or skincare products;

SPA & wellness center

– a larger enterprise that offers a whole spectrum of services, from simple nail esthetics to plastic surgery. Staff varies from beauty experts to medical professionals;

Chain

– it's a network of salons or parlors under the same owner or franchise.
Salons can be also grouped by their price category:
Economy

– offer only the basic services and use products from the lower-priced segment. They also save money by renting cheaper spaces;

Business

– offers middle range prices but also higher quality, has more professional staff that can also offer advice, consultations, and help make a decision;

Premium

– this type of business locates in a separate building, employs professionals with higher grade certificates and diplomas, uses higher-end products and technologies;

Luxury

– intended for VIP clients with higher standards and quality than in any other type. They also aren't dependent on location and usually have own parking space.
3. Make a business plan and prepare other papers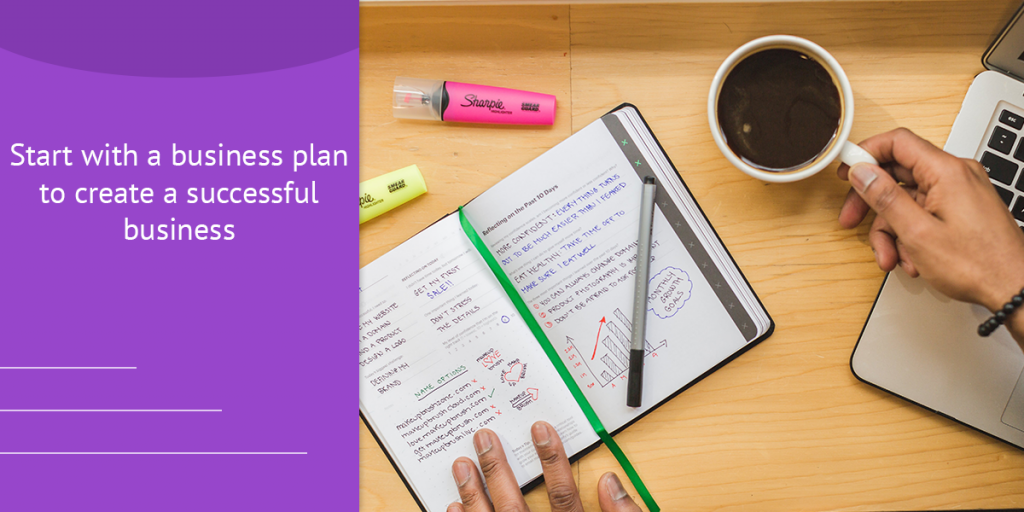 One of the first steps to open a hair salon successfully is creating a business plan. Here are some tips you might want to consider:
Learn your audience and competition (we have already touched on that in the previous paragraphs).

Be realistic in your financial estimates. Dreaming big is great for motivation, but it can let you down in a business plan.

Give facts on why you think your salon will be successful. You have to believe in it.

Read some articles on how to be a successful salon owner for motivation.

Don't make empty claims.

Don't use strong adjectives or superlatives. A business plan should sound formal.

Be realistic with the timeframes for your plans.
Also, don't forget about the documents you need to prepare before starting your own salon business. You will need a federal employer identification number, a business license, as well as a resale permit if you are going to sell products. All professionals you hire also require licensing, so make sure they have it. For example, a hairstylist requires a cosmetology license. It gives them the right to cut and color hair, give facials and manicures.
4. Choose the right location and space for your salon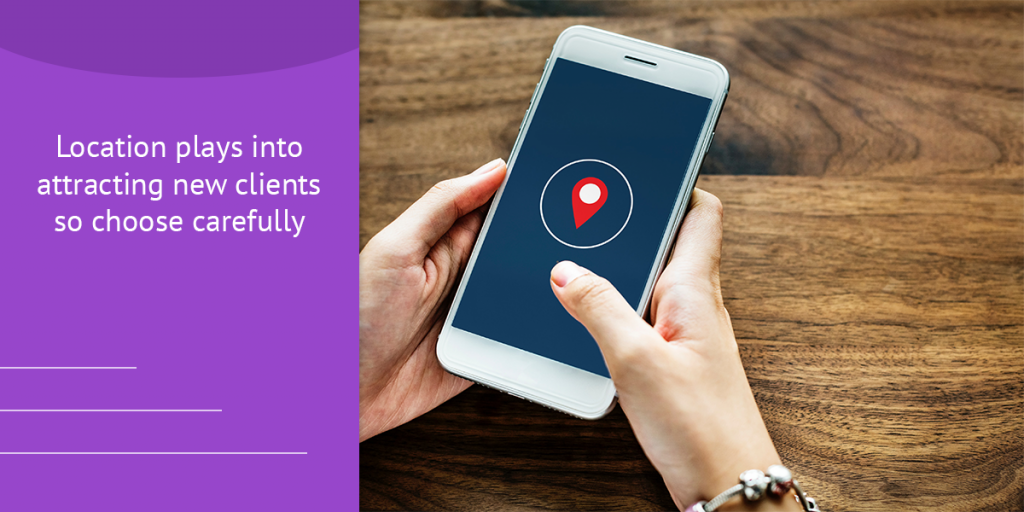 What do you need to open a beauty salon when conceptual aspects are taken care of? It's, of course, the right location. Any kind of property is expensive to buy, so most beauty salon owners rent their spaces. Some even rent a section of a bigger salon. It all depends on your financial abilities, concept, and future plans. Keep in mind that:
Location plays into attracting clients: if it's easy to get to, the sign and front door is easy to distinguish from other shops, potential clients are bound to notice it.

Consider the amount of equipment and other inventory you will have: for example, six chairs will require about 1,000 square feet.

Is there a parking space nearby? Is it wheelchair accessible? That's something any client will appreciate, even if they don't need it, and that will positively influence your image.

If you are going to scale your business, consider how much space you are going to need in the future: can you fit more chairs? Are there additional rooms that can be used for services? Are you going to move as soon as your business steps over a pre-defined threshold of growth?
What do you need to open a beauty salon aside from a good location? Think about the interior. In terms of the plan and design of your salon, it should be comfortable for the clients as much as for your employees. Suitable lighting, comfortable sitting spaces, muted colors of the interior, everything matters. Another thing to consider, even for the smallest salons, is a waiting area. There should be at least a couple of chairs so that clients who have come earlier don't have to stand. A water cooler, snacks, beauty-themed magazines are also a nice touch.
One of the tips on opening a hair salon is to have the floor plan at hand on a sheet of paper, preferably several copies. Then you can play with different chair placement and figure out the most efficient use of space. There are some things to keep in mind:
Allow sufficient space between the chairs, about 3-4 feet distance between workstations, so stylists have sufficient space to work;

There should be a separate room for cosmetology or massage services, so if you rent an open space, you will have to add partitions;

If you can't afford much space, island workstations can help you fit more clients;

Color coordination is also important and could depend on your concept, for example, a Hair&Nails salon can look good in bright, pop-art inspired, colors, but a SPA would benefit more from muted, relaxing colors.
Another important feature of a beauty salon is the reception desk. Not all guides on how to open a hair salon will mention it, but you really do need one to make your salon look presentable and organize administrators work. It doesn't have to be a fancy, high-tech one, as long as it fits the rest of the interior. Remember, though, no matter how cheap or expensive it is, it should have enough drawers and compartments to fit the clutter. Clients should not see any mess.
And finally, although the list could go on, here are a few tips about the technical aspects of your salon's space:
Make sure the walls are solid concrete or brick if you are going to use wall-mounted processors and dryers;

Think of the ways you can use the most of the daylight, while still offering your clients privacy;

Use floor surfaces that are the least slippery when wet. Additionally, use noise canceling materials, if needed;

Make sure your electric appliances and fittings conform to basic legislation.
Salon logo and sign. Another tip on how to open a salon is to get a logo and sign made for your salon. While the sign helps attract people from the street and shows your first-time clients where go, the logo helps shape salon's identity. Together they influence the first impression of your salon.
The logo is the face of your salon, so we suggest you order the logo design from a professional designer or studio. They will offer several options, so you can pick the one you like the most. On the other hand, if you have design skills and want to create the logo on your own, remember that it should fit within the salon's interior design and overall concept.
5. Buy the necessary furniture, equipment, and products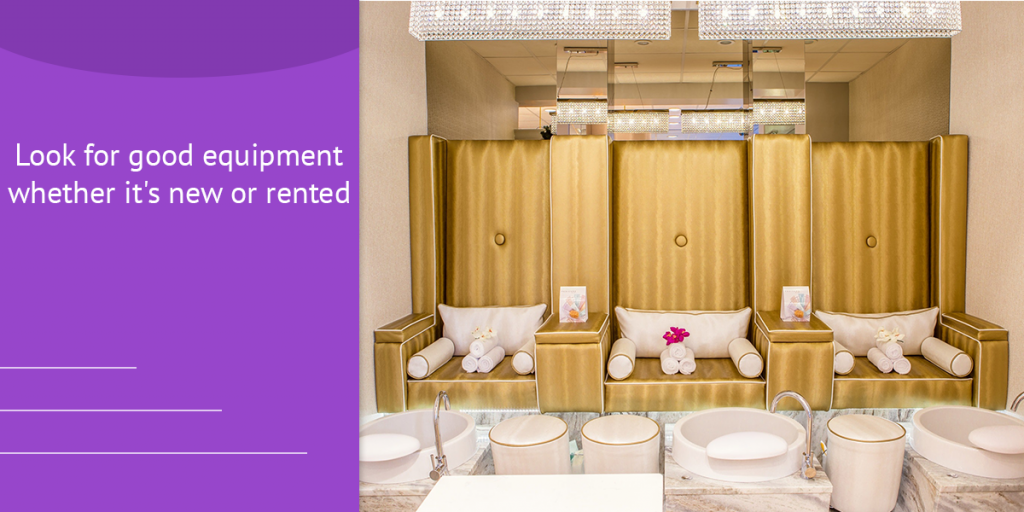 There are several options here: either buy new furniture and equipment, find second-hand options or rent. Professional equipment costs a lot and can significantly spike up the average cost to open a salon. For example, new equipment for a full hair salon might cost you around $27,000. It's also important to save money where you can, but remember that everything has an expiration date. Equipment that might break down at any moment will cost you more than the new one. Here's a concise list of things you need:
Furniture:

chairs or a sofa for the waiting area, reception desk, hair and nail workstations, a massage table;

Equipment:

hair and nail tools, like dries, curlers, nail drills. You should also rent a coffee machine and buy an electric kettle, so your staff and clients can have something hot to drink;

Backbar products:

anything that your professionals might need depends on the services your salon provides. It's more important here to find trustworthy suppliers that will deliver products on time;

Other materials:

don't forget to order tea, coffee, and water, so you can offer your clients, and employees, something to drink. Also, you need cleaning supplies, to keep your salon space tidy.
6. Hire the right people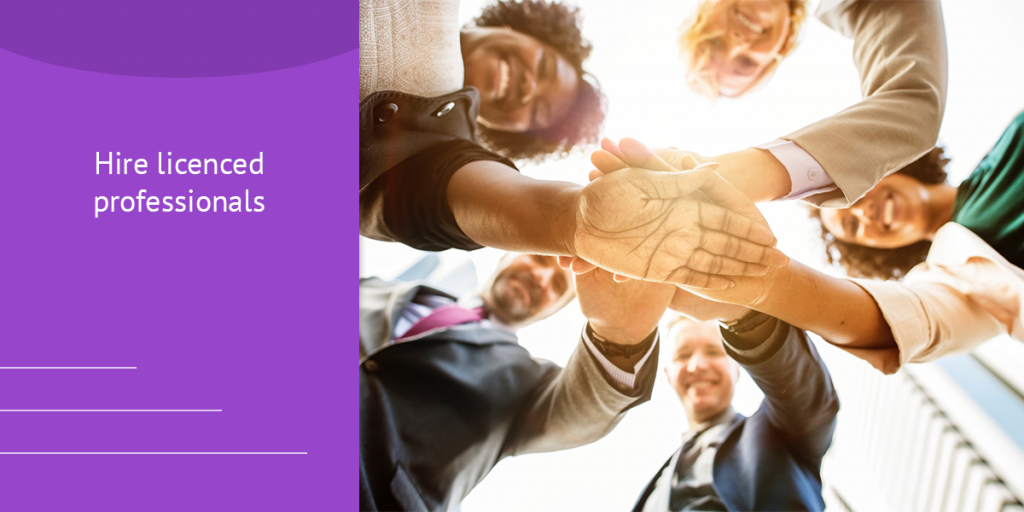 Another important thing on the list of "How to start a salon" steps is hiring employees. First things first, as an owner, while you are running a salon business, you are an employee as well, especially if you are a licensed practitioner and will be providing some of the services to clients. Other than that you will also need to hire:
Salon manager

– in a medium-sized or bigger salon, a manager will handle recordkeeping, paperwork, scheduling, and a myriad of other responsibilities.

Hairstylists

– a stylist in the US requires a cosmetology license, so make sure they have it.

Salon assistants

– they are cosmetology interns, so to speak, helping the stylists by shampooing a client's hair while the stylist works on another client, sweeping the floor, folding towels, and doing other smaller tasks around the salon.

Receptionist

– in addition to greeting clients and answering the phone, they book appointments, receive payments for products and services, and provide general help to the clients.

Manicurists

– they do manicures, pedicures, nail extensions, and other nail services.

Aestheticians

– they provide services that involve body care and hold a special license that allows them the practice. They can also provide makeup services.

Massage therapists

– they require a higher level licensing than an aesthetician.

Electrologists

– they provide hair removal services and require a separate license in most US states.
7. Take care of the technical side of things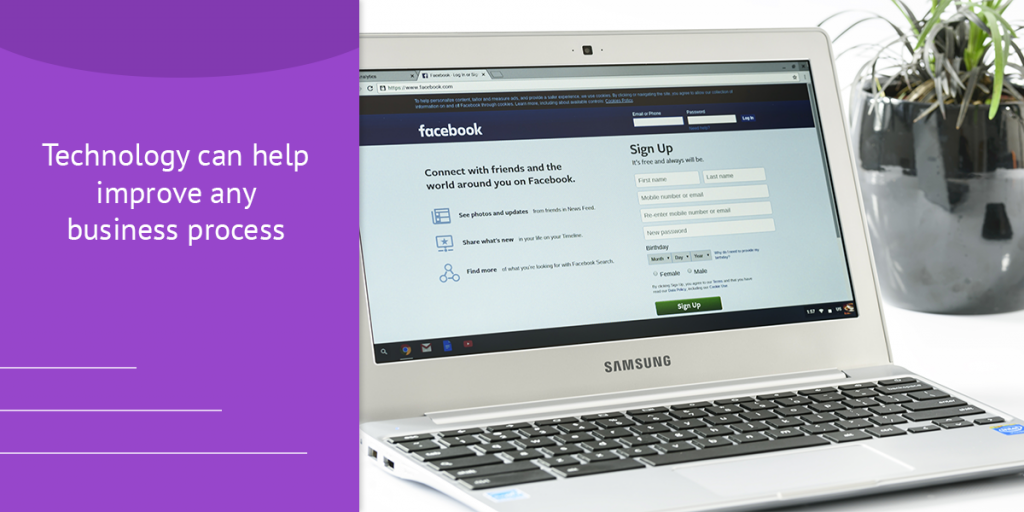 What do you need to open a hair salon when all the common essentials have been taken care of? Another important thing is technology, but this also raises some questions: Does your salon need any kind of software technology and how to start a salon business without it?
Realistically, you can do without it, at least for a while. But the world revolves around technology these days. Computers, software, and the Internet make our lives easier, and it can certainly improve any business outcomes. You can automate practically any business process, improve advertising, and customer care.
What kind of technology do I need when starting my own hair salon? A beauty salon doesn't need a lot of technology, just:
social media pages;

salon management software.
A big part of advertising is now done online through websites and social media. We can argue whether it is crucial to set up a Facebook page or a website when just opening a salon, but it will definitely help you advertise your services and attract attention of the online community.
The next tip on how to open a hair salon is to get a website. Some people search for the services they need only through the web, and missing out on this audience would be a mistake, since the number these people is growing exponentially.
Any salon website should include certain must-have essentials, such as a page about your salon which defines your concept to the clients, contact details, a map of your location, and a list of services with their prices. You can also add a gallery that you will gradually fill in with Before and After pictures of your clients. If you already have social media pages, it is good to add the links alongside your contacts.
As for social media accounts, you can start with Facebook. Among the many tips and suggestions on how start a hair salon, you will find that a Facebook page is quite important. It has so many possibilities for promoting your salon. The platform itself has features for business, but what's great about Facebook is that people can share your content, thus, spreading the word about your services.
You can also put up ads on Facebook, so people who are interested in beauty service can see them and click on your salon page. Facebook is also a communication device, that allows you to chat with your clients, engage in conversations under posts, and receive reviews.
Another kind of technology your salon can benefit from is salon management software. It's one of the top tips on how to set up a beauty salon. Salon software is a system that can give hundreds of ways to advance your business right from the start, if you choose the right one for your needs, and here are a few of them:
Automate all salon processes to save time and improve performance;

Create good client management from the start;

Keep a database of client records and set up client segmentation;

Learn your clients to improve marketing campaigns;

Invest in advertising campaigns and channels that actually work;

Analyze salon and employee performance;

Reach your financial goals much quicker.
8. Consider using the Beauty Pro salon management system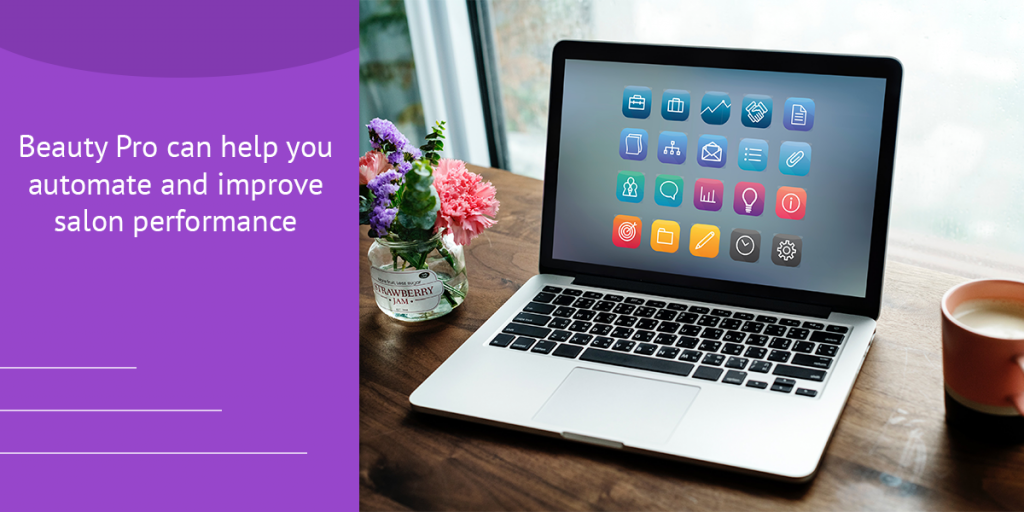 Now that you've figured out how to set up a salon, you should set up a salon management system. Beauty Pro is an easy to use software system that offers an extensive set of features to help you automate salon processes and improve performance. Owning your own hair salon takes up a lot of your time, so we've made a program that will make your life easier. Beauty Pro gives you:
A

database for better client management

: record details about your clients that will later help you improve client segmentation and advertising;

Appointments book and reminders

: book visits in a few clicks and set up appointment reminders to reduce the number of no-shows;

Staff management features

: helps you set up work standards and control employee performance;

Over 150 reports

: they give you insights on all aspects of your business so you can see areas where you are doing great and ones where you can improve.
It's great if you start using Beauty Pro as your first salon software, when you are just opening a salon, since you can explore the benefits from the get-go. But it's also easy to set up the software if you were using another system. It won't be a problem to transfer your previous data either. Download the free 14-day demo and see it for yourself. You can also browse our blog for more tips on how to build a salon business.