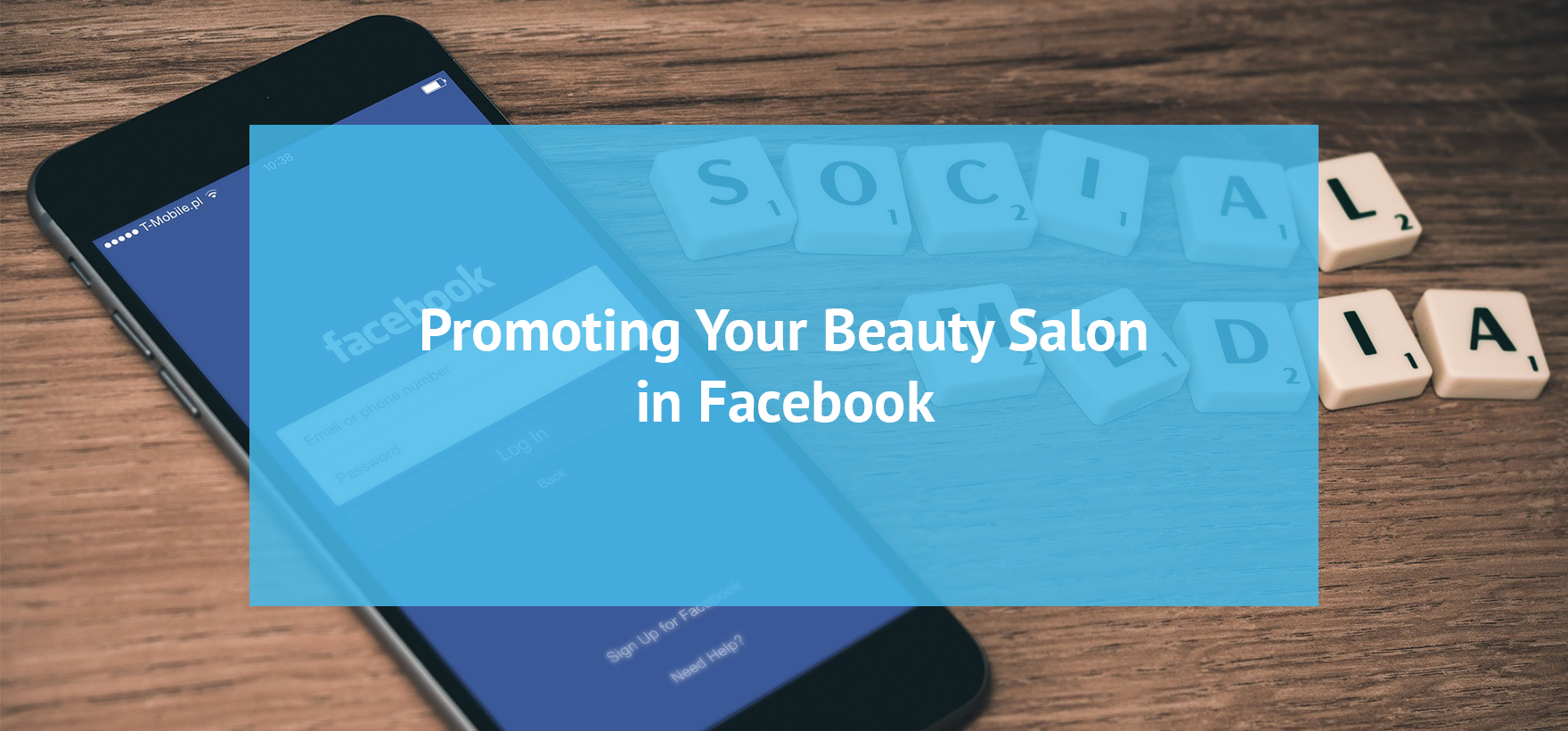 Promoting Your Beauty Salon on Facebook
Tuesday October 23rd, 2018
5768
Facebook is not just a social network. It's also a great tool for promoting your services. Plus, you can benefit a lot from communicating with your clients in a more relaxed, informal way and building trust.
In this article, you will find out how to set up a good Facebook business page and how to promote a hair salon on Facebook.
Target the right audience to promote your salon on Facebook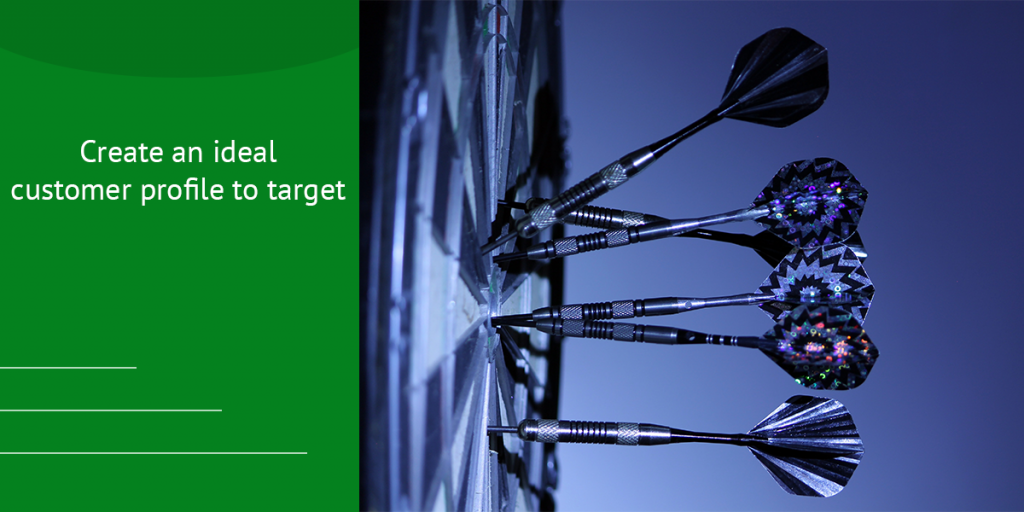 The key to a successful social media promotion is understanding who your audience is. Then you can add this information (e.g., age, location, and interests) in the settings so Facebook algorithms can use it and make your page more prominent for your target audience. In addition to that, you will know what to offer your audience.
How can you do that?
Start with creating marketing customer profiles. You probably have those from doing research before opening your salon, but you should revisit that information and update it with details about your current clients. Analyze their location, age, marital status, and average income as well as other important details that can help you figure out what your clients need. You can do this manually or using salon software.
Set up a Facebook page for business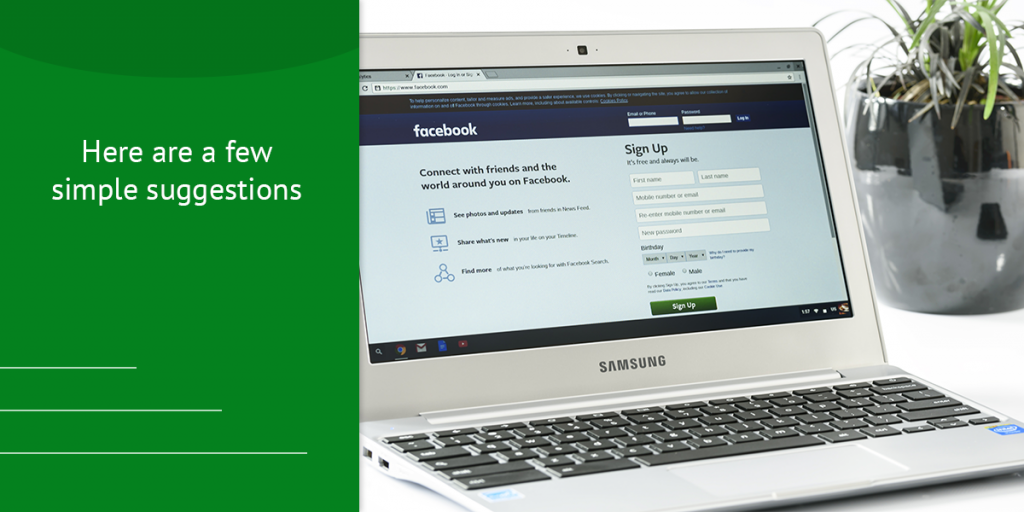 When you are creating a new page, register as a business or click on the Create Page button. First of all, Facebook will ask you to add some things right away, such as a cover and profile photo, the name, a brief description of your business, and a call to action (CTA) — the action you want your clients to take when they visit your Facebook page (e.g., contact you online). Other elements can be added later and you can customize any of this information later as well.
You can also convert an existing personal profile into a business one if you were using it to promote your services. In this case, all your friends and followers can be transferred to the new page.
Here are the key elements of hair salon Facebook pages for business:
Profile picture

—

it's your avatar, and people should be able to recognize it anywhere including the small format in the news feed. The salon logo may be a good idea of a profile picture.
Cover picture

—

your welcoming card. It can contain a picture of your salon, employees or a montage clip with anything relating to the services you provide. You can be as creative as you want, so long as it can grab a visitors attention and make them want to scroll down.
Call to action

—

it should be in your advertising posts, of course, but Facebook also allows you to customize a CTA button that will encourage customers to contact you or book an appointment.
Contents of the posts

—

it's a whole topic in itself, the next section will talk about the kinds of content you can post.
Pictures for posts

—

most importantly, they should be relevant to the post contents. You don't have to make the pictures yourself or buy them anywhere, there are websites that offer free pictures (e.g., Pixabay, Pexels). And with free programs like Crello or Canva you can make beautiful banners based on the pictures you've found, as an element of your corporate style.
Gallery

—

create albums that will showcase different parts of your salon. For example, salon interior, employees, and prices will all require separate albums. A great addition to any salon page is an album with Before & After pictures of your clients. Transformations always attract attention.
Contact information

—

a necessary part of the About section of your page that should include directions alongside the address (e.g., floor number).
Pricelist

—

it may be a deciding factor, it may also spur a page visitor to make a call and book an appointment. Make sure you have a clear photo of your price list in the gallery or in the menu bar.
Post interesting content and do it consistently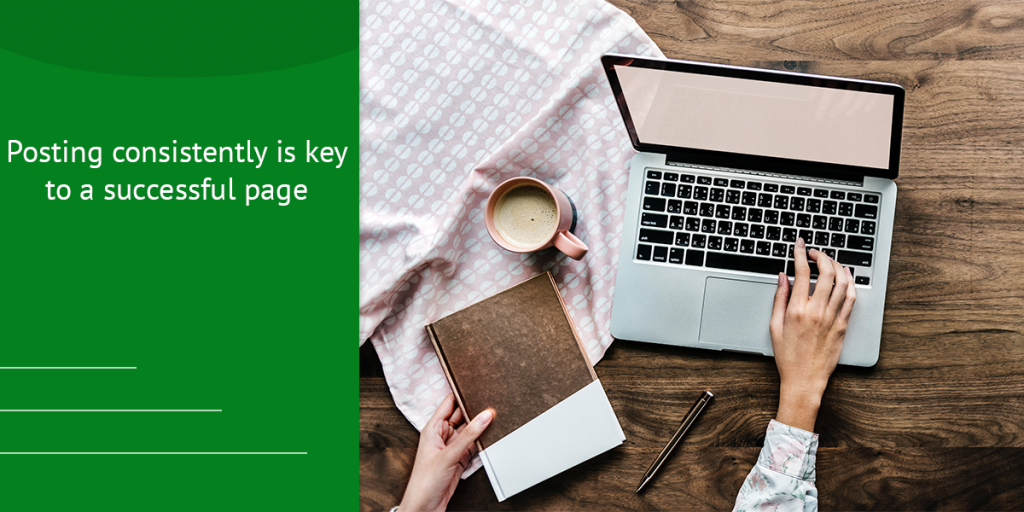 How to promote a salon successfully with content alone? The more you can post the better, so long as you don't spam your page followers. But whether it is one a week or every day, it's more important to be consistent. The best way to achieve consistency is to create a schedule and have ready-to-post content in advance.
Here are some of the types of content you can post on your salon business page:
Tip of the day

—

short, interesting beauty hacks or tips from your professionals.
Stories

—

storytelling is a powerful tool for any beauty and hair salon business since it gives you a human face and people like that. For example, you can tell about your employees: what they are interested in and how they came to be a beauty professional. Don't forget to add their photos.
Beauty guides

—

a part of your audience will certainly enjoy the information, tips, and recommendations on what kind of products to use. Here are a few easy ideas: "Types of skin", "Active ingredients in products", "Top products for curly hair", "How to take care of your beard".
Body care routines

—

how to get ready in the morning or for bed? How to take care of color-treated hair? Make checklists based on skincare and makeup routines for your readers to follow.
News in the beauty industry

—

there's certainly an audience that would like to learn about new techniques in coloring, new cosmetic technologies.
Special deals of your salon & Promotion discounts

—

keep your page followers updated with the current offers in your salon. It's a good incentive for potential customers to make an appointment.
Challenges or games

—

where clients, existing and potential, can win an additional service or bonuses.
Create Facebook Ads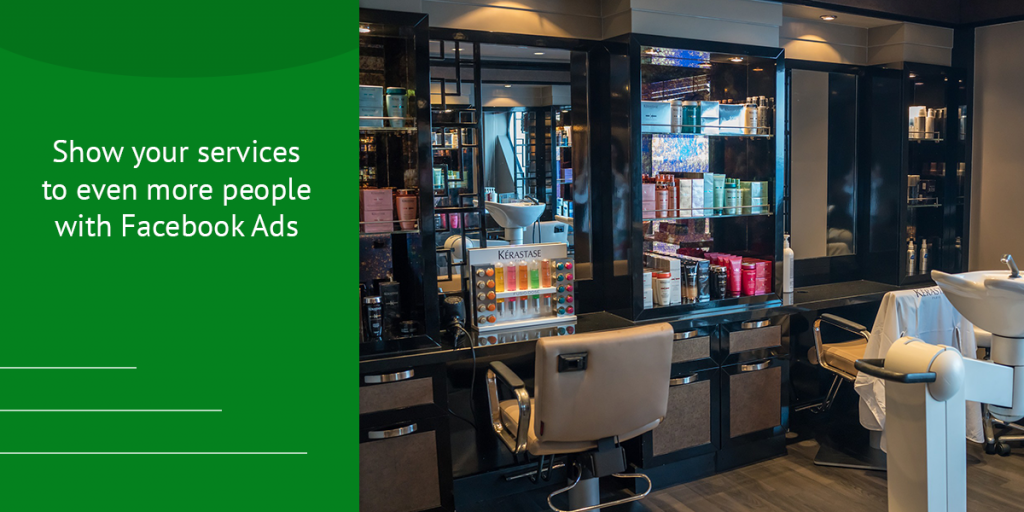 One of the great things about Facebook for business is that it allows you to create advertisements in just a few clicks. More than that, the ads here are targeted, so you can choose, in the settings, the audience that will be potentially interested in your services. And that gives more effective results even on a small budget.
There are two main types of advertising here:
Directly from your page

—

use the "Boost Post" button to have your post seen by more people;
Using the Ads Manager

—

it allows you to set up advertising campaigns (more than one at a time) and monitor their efficiency.
It's not too hard to set up Facebook advertising on your own, but we would suggest you involve a specialist. They know how to use this functionality to its fullest potential. Experimenting on your own can cost you quite a bit of money, while a professional can help you attract more customers and turn them into regulars.
Add an online booking app to improve the results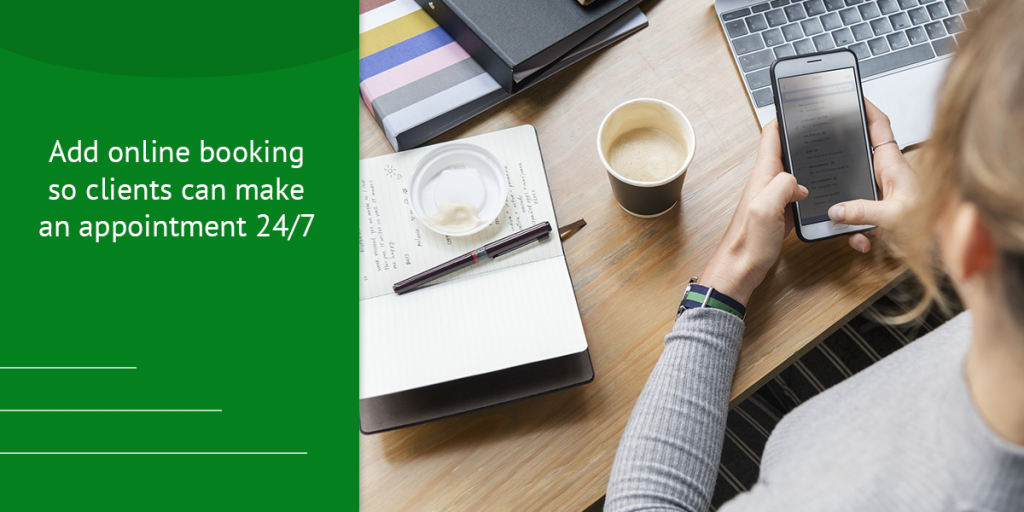 One of the ways to promote your business on Facebook is adding an online booking app. Some people don't have the time or desire to make a phone call and there can be numerous reasons for that. A busy mother or somebody feeling too shy to speak on the phone would definitely appreciate an option where they can book an appointment in a few clicks.
You can easily offer them this option with the Beauty Pro salon booking app. Add this feature to your Facebook page and your clients will be able to:
Make an appointment directly from your Facebook page;

Choose the time, date, and professional on their own;

Use the app 24/7;

Receive a text message reminder before the appointment;

Reschedule the appointment if needed;

Leave feedback about their experience and read other reviews.
Any time somebody makes an appointment, your administrator will get a notification and be able to add it to the appointment book in your Beauty Pro account.
Analyze the statistic from your beauty salon Facebook page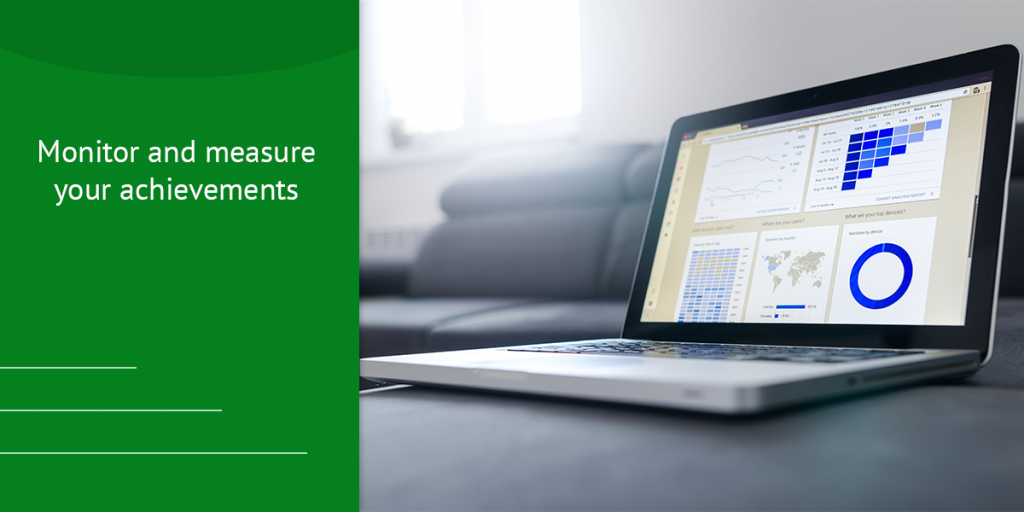 It's important to measure your achievements. Are your advertising campaigns cost-effective? How much of your revenue is influenced by your Facebook page? Is it working to your advantage? Monitoring your inner page statistics will help you understand:
Where your real audience lives and what they are interested in;

How many of your page followers have already become your clients;

What kind of content, deals, special offers or services they are most interested in;

How much time you need for a specific kind of ad to bring you the most amount of clients.
However, this statistics will only show how well your Facebook page is doing. In order to measure and analyze all of your promotion channels, online and offline, you need a more complex approach.
Beauty Pro can provide you with a complex approach in a simple salon software system. It will help you understand which channels and campaigns are the most effective in bringing you customers and income.
In addition to this, Beauty Pro can help you organize all of the business processes in your beauty salon: client management, monitoring employee performance, managing your finances, and even calculating salary just in a few clicks.
Download the 14-day demo and start exploring the benefits of a salon management system, fully equipped to automate all your salon processes and help you improve advertising techniques, increase the number of clients and income.