Easy to Use Software to Help Your Business Grow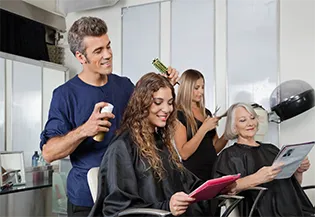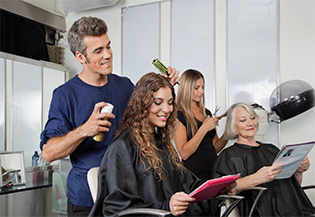 Client management
► Instant information search
► Full history of visits and purchases
► Coloring formulas
► Loyalty programs and promotions
► SMS notifications about visits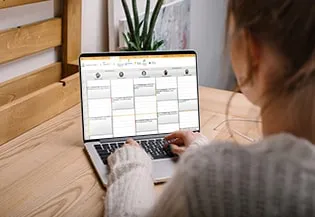 Appointment book
► Intuitive interface
► Quick record and calculation
► Monitoring of occupancy
► Excluding errors in the Appointments book
► Planning of repeat visits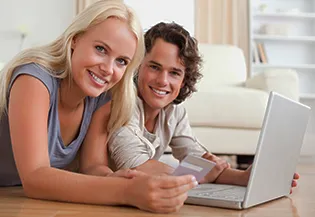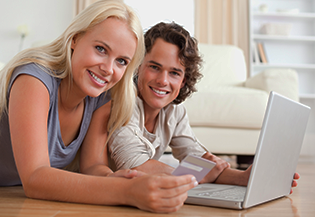 Online booking
► The ability to book 24/7
► Booking from Facebook and Instagram
► Entry from your website
► The personal account of the client
► Generates additional sales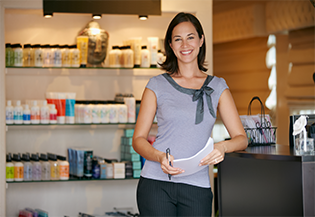 Product sales
► Full control of turnover
► Account for consumables
► Mutual settlements with suppliers
► Procurement planning
► A simple inventory process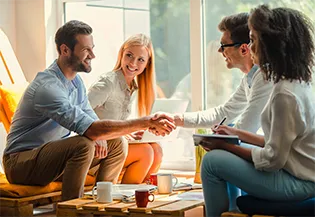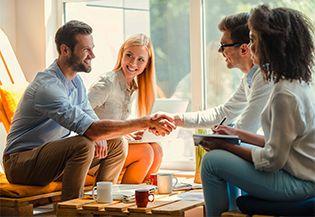 Employee management
► Management of work schedules
► Automatic calculation of salaries
► Employee performance analytics
► Employee performance planning
► Reminder and messaging system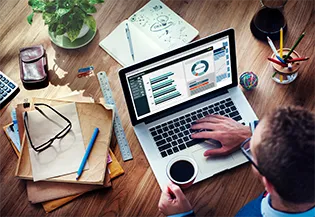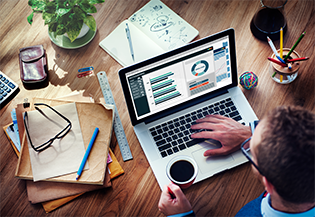 Reports and statistics
► Ability to control business 24/7
► A More than 150 reports
► The ability to receive reports by email
► Financial analysis and planning
► Mobile app for employees 
Beauty Pro Is Trusted by Thousands of Salons and Stylists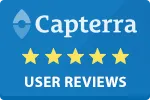 Clients
More than 3000 salons and spas use Beauty Pro for work on daily basis.

Experience
With over 7 years of experience, you can rest assured that you are in good hands with the professionals at Beauty Pro.

Visits
Beauty Pro has helped salons acquire over 22 000 daily visits.

Languages
Beauty Pro has been translated into nine languages.
Regions
Beauty Pro clients span across 24 different countries.
Request FREE online DEMO
We'll show you how Beauty Pro helps you perform daily tasks, manage your salon, and increase profits.
Request demo
Install in 30 seconds
Our simple installation allows you to start working right away. You will notice the difference in working with Beauty Pro as soon as you start.
Personalized training
Not a computer pro? No worries! We will teach you how to use Beauty Pro, free of charge. Your personal manager will walk you through the different steps of using Beauty Pro, and will also help you configure the program to work with your salon.
Support
We have skilled technical support specialists on staff, so you know that we have you covered. Contact us if you ever need help with troubleshooting or general guidance regarding Beauty Pro.
Amazon Server – Secure Storage
Data security is our first priority. Amazon Server is located in one of the most secure data centers in Germany and we are constantly working to further improve data protection.

Read more
Nizhelskyi Serhii
Ukraine, Kyiv
Director of development of Yurii Tsarev beauty salon chains
"I'd say the main benefits of working with "Beauty Pro" are the ability to quickly obtain important reports on two salons at the same time, the ease of controlling salon rates, and making the correct management decisions. We are very satisfied with the program and recommend it!"
Danilina Alla
Ukraine, Kyiv
Manager of Dessange network                                               
"Thanks to Beauty Pro program, we have access to very helpful tools. I recommend all beauty salons use «Beauty Pro», because it will save you time and make work easier."
Razgonov Ruslan
Riga, Latvia
Pastelle beauty salons network owner:                                            
"To me, Beauty Pro has become an integral part of our business. Using Beauty Pro I can control my business from anywhere in the world, with just a laptop and the internet! Our sales network is located in two different countries and it's very important for me to control everything remotely. I would also like to note the professional operational support, which quickly resolves your questions!"

empty
current problems and improves the efficiency of business.

Don't know the history of your clients visits?
Cannot determine the efficiency of professionals? 
Do you spend a lot of time making appointments and calculating visitors?
Don't know the current state of affairs in the beauty salon?
No more papers!
CRM for beauty salon Beauty Pro - information about clients and their visits is always at hand. There has never been such an order in the documentation, from making appointments of clients to the reports writing. Keep statistics, make correct manage decisions, and manage your business quickly and efficiently.
With computer program for beauty salon you can:
Do more with less.
Know everything about your clients.
Reduce costs.
Provide an excellent level of service.
Start an effective beauty salon management right now!
Thanks to a wide range of options, the program meets the requirements of all users, owners, managers, administrators, accountants, professionals, commodity experts, and marketers.

What does Beauty Pro mean to you?
For the salon administrator:
Convenient electronic appointment book.
Faster booking and calculation of visitors.
Automatic calculation of the service price.
Complete information about the client in a couple of clicks.
For the marketer:
Organization, conduct and analysis of promotion.
Development of gift certificates.
Creation of loyalty programs and club cards for clients.
SMS and E-mail fied tools for communication with visitors.
For staff:
Ability to view your timetable and schedule.
The opportunity to demonstrate their professional achievements.
For a commodity expert:
Convenient work with products, consumables, invoices, and suppliers.
Accurate and convenient accounting of materials.
For the owner of salon:
Business processes automation of the company.
Detailed and accurate information required for decision-making.
All important reports for analysis of the salon activities.
>
How to establish a new beauty salon management system
Order a personal demonstration of the program, and our managers will acquaint you with all the benefits of doing business in Beauty Pro.
Evaluate how the program works for a beauty studio right now - download free 7-day trial version of Beauty Pro and see how effective it is in running a business. Installing CRM will take no more than 30 seconds!
Nothing complicated!
We train!
All this is included in the subscription price of Beauty Pro!

Do you think this is hard?
CRM for beauty salon is simple and convenient even for employees who doesn't have a profound knowledge of computer using.
Download our free demo version and start increasing your profits right now!
CHECK OUT A FREE DEMO
CHECK OUT A FREE DEMO