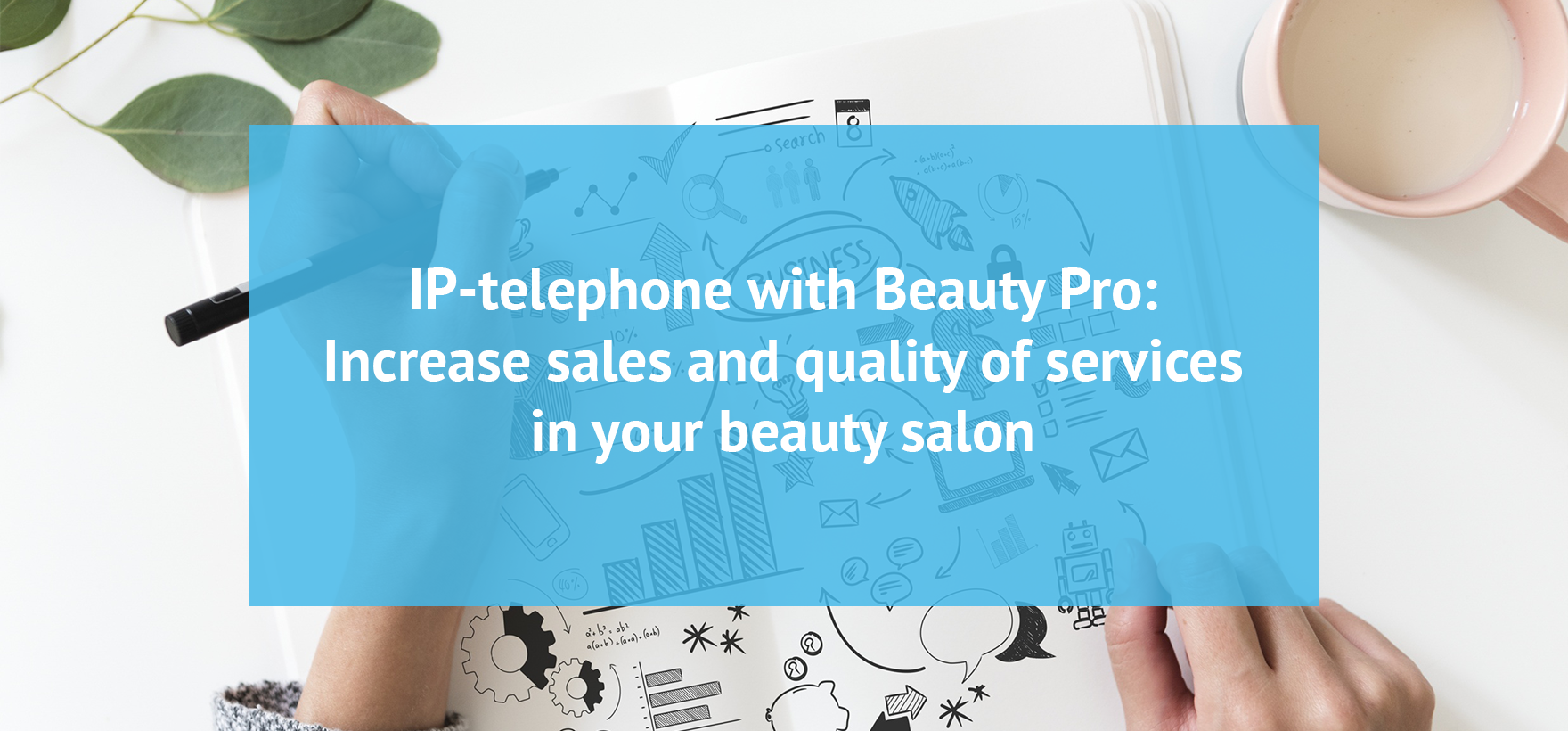 IP-Telephony with Beauty Pro: Increase Sales and Quality of Services in Your Beauty Salon
Monday October 29th, 2018
2816
Some mistakes in the salon business can negatively influence your sales and cause you to lose clients, but they are easily remedied with simple techniques and technology.
We have already discussed the reasons why salons lose clients. Here are the most common ones:
Quality of service.

Administrators don't know the proper etiquette or how to handle clients over the phone and, as a result, clients decide not to visit the salon (thus, money spent on advertising is wasted). We've seen it numerous times and it's an actual problem for a lot of salons. Owners often don't realize they have an issue until they take control of the process.

Missed phone calls.

Sometimes clients call outside of working hours or administrators might be away from the reception desk, or a client might not get a call-back, and so on. As a result, the salon is steadily losing clients, who might have become regulars.

No feedback.

Did the client enjoy their experience at your salon? Would they come back? Would they recommend you to anybody? — all this information can and should be used to improve the quality of salon performance. Many clients would gladly share their opinion, you just need to ask.

No history of conversations with clients.

In any controversial situation or if you just want to refresh some part of a conversation, a recording would come in handy. Without a recorded history of calls, it's harder to resolve a conflict and the quality of your customer service might decrease.

No phone call statistics.

How many incoming and outcoming calls did you have that day? How many of them had a positive or negative outcome? How much time do your administrators need to answer the phone? A simple analysis might show you need to improve call efficiency.
All these issues can be easily fixed by adding IP-telephony to your CRM system and organizing all processes associated with phone calls through it.
What is IP-telephony?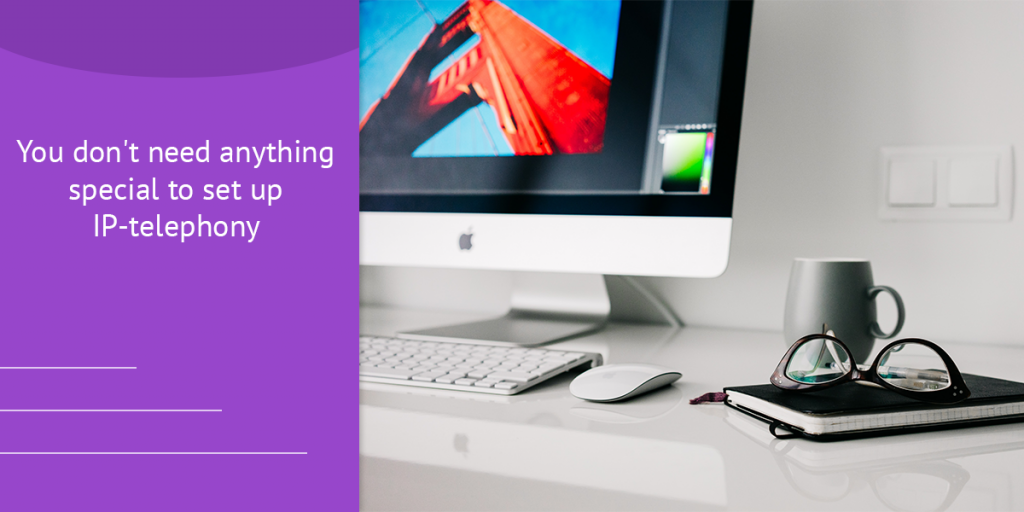 IP-telephony (also IPT or VoIP) is a virtual landline that allows connecting stationary and mobile phone numbers in one. Basically, it's modern technology applied to an ordinary telephone exchange.
To set up IP-telephony, you just need the equipment for making calls (computer, mobile or stationary IP-phone) and a stable Internet connection with 1Mbps or higher.
What are the benefits of IP-telephony?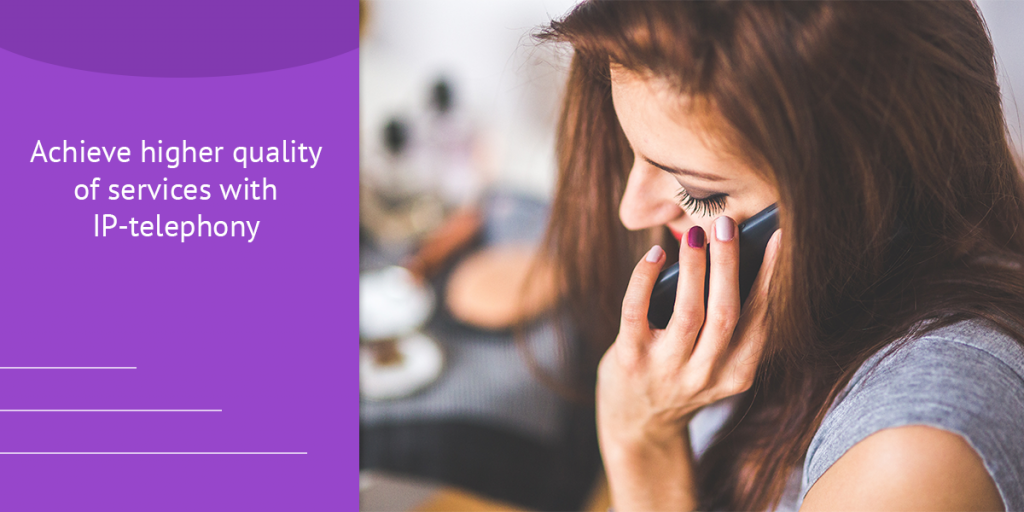 All calls are automatically recorded and saved on your IPT account.

It's a great opportunity for you to improve the quality of services. Imagine that you can listen to a recording of any conversation with any client. Sure, you wouldn't be listening to hours of recordings in a row, but doing it from time to time is essential for evaluating your administrator' work and giving them recommendations.
You can add a branded voicemail greeting.

While a client is waiting on the line, you can greet them and tell about your new services or special offers. This will help build your image, as well as provide an additional and free channel for advertising — an added bonus.
You can work with missed or lost calls.

Sometimes clients call outside of working hours, other times the line might be busy or the administrator just can't pick up the phone in time. Usually, a part of these calls are lost, but with IP-telephony it's not the case since it saves the history of calls. Administrators can use the list of missed calls to call back the clients and book appointments for those who are interested.
You can set up a "call-back" feature.

You've probably seen this on different websites. Clients can leave their phone numbers in a form and soon they get a callback. It is basically another method for attracting clients through your website.
You can gather feedback at first-hand.

Encourage your administrators to ask for feedback about previous visits when they are calling the clients to book the next appointment: did they like the service and the professional who did it? Did they enjoy the customer service in your salon? Using IPT, you can listen to the conversations and analyze the feedback you get directly from the source.
You can add several numbers to one landline.

Even if you have a smaller salon and you don't require many administrators, still it's good to have several phone numbers from different providers. You can buy several phones, one for each provider, but it's not very convenient and you can still lose calls. With IPT, on the other hand, you can connect all numbers in one phone.
You can set it up to your own preferences.

IP-telephony is software and it can be customized. For example, you can set up working hours, voicemail greetings (different ones for non- and working hours), call forwarding (e.g., if the first line is busy), make or take calls from different numbers depending on the provider, and so on.
Moreover, IP-telephony can be integrated with other software programs so that you can improve the quality of communication even more.
Integrating IP-telephony with Beauty Pro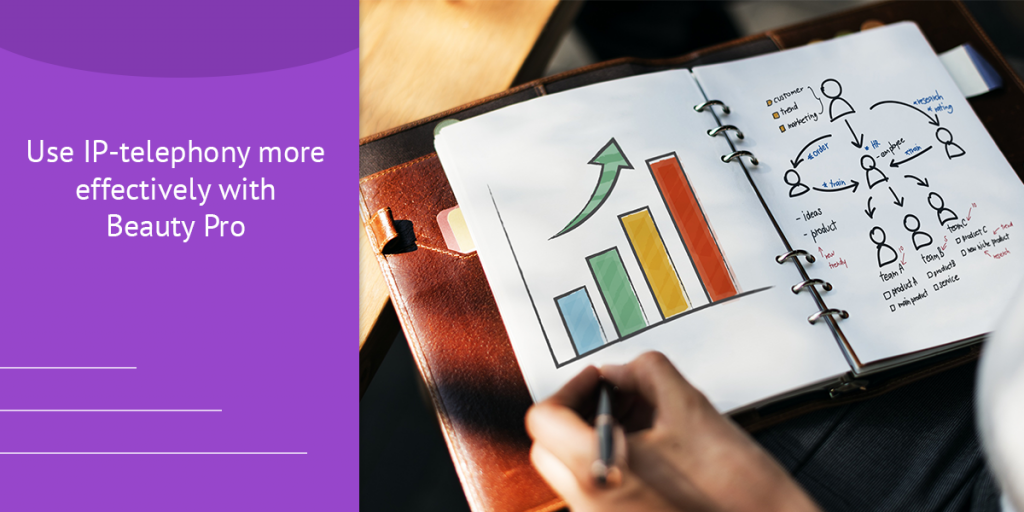 We developed our Beauty Pro software to make beauty business management easier and more effective. So, of course, we couldn't leave out the phone call aspect of it. Here are some of the benefits you get if you use Beauty Pro to set up IP-telephony:
Upon an incoming call, the program automatically opens up the client's profile.

You can see all the necessary information about the client: their name, history of visits and purchases, personal preferences (treatments, professionals, products), and so on. Any client would appreciate that they don't have to repeat personal information and it will take less time to book an appointment.
Make phone calls in one click

— just press the Call button in the interface. It saves a lot of time, especially when an administrator rings up a list of clients (e.g., a list of clients who haven't visited in a while).
The history of phone calls is included in client cards and reports.

This allows looking up any information about a call during further communication with a client. For example, the administrator knows when the last conversation occurred and listen to the recording to recall what it was about.
Plan tasks for the administrators through the program.

Beauty Pro allows splitting the client base between administrators, setting tasks, and noting down the results of the calls made. As the owner, you can monitor the history of calls and how well administrators are handling their tasks.  
What does it give you?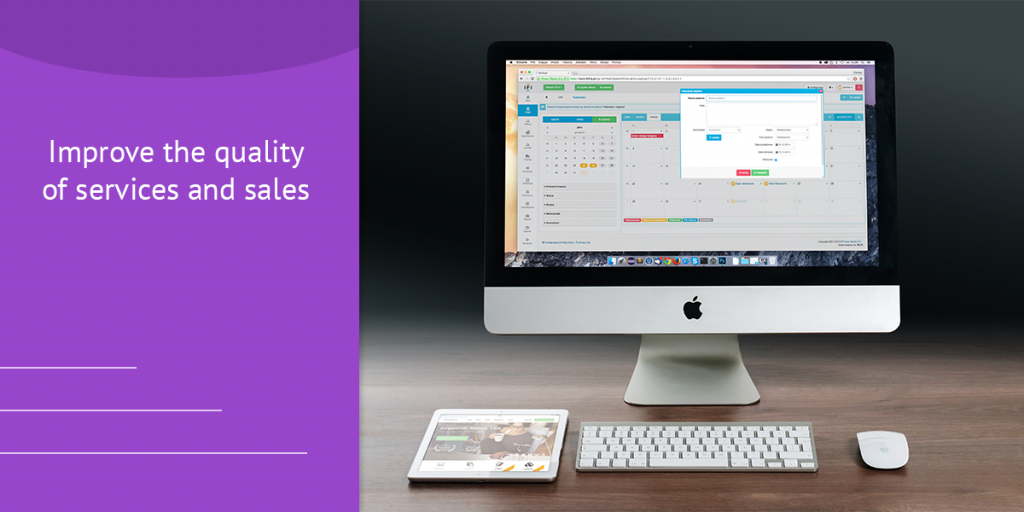 If you integrate IP-telephony with Beauty Pro, you get these two important advantages:
Improve the quality of services.

You will be able to implement new standards and monitor the calls using the recordings. Imagine this: a client calls your salon and the administrator refers to them by name, "knows" everything concerning the previous visits and offers the client something they are definitely interested in. In terms of customer service, your salon is automatically a few steps higher than most of your competitors.
Increase sales.

First, it is a direct result of improved customer service. Second, it gives you an opportunity to introduce pre-sales techniques. When administrators see the history of client visits and their preferences, they can offer relevant additional services and thus increase the average check.
Contact us to learn more about the capabilities of IP-telephony with Beauty Pro. our experts will answer all your questions: