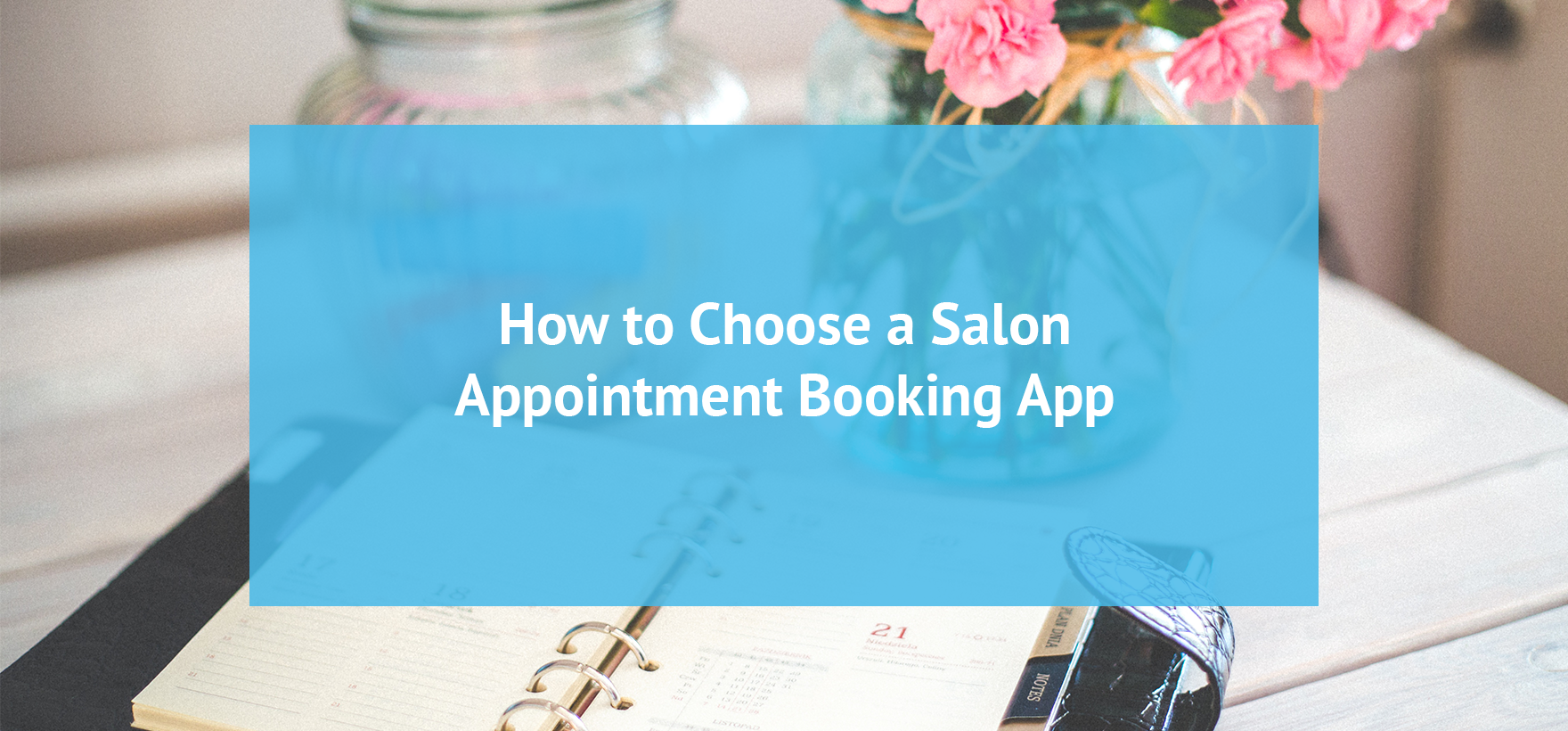 How to Choose a Salon Booking App
Friday November 2nd, 2018
2417
It comes to a point, at any successful salon, when using a notebook planner or a Calendar app is not enough to handle all the appointments. Salon owners start looking for software that can help them manage schedules more effectively, and a salon booking app is definitely a step up from the ordinary calendars. And the sooner you start using an app like that, the sooner you can reap the benefits of modern technology and boost your salon performance.
So, why is it so important to have special booking software and how can you choose the best salon scheduling app fit for your business?
Why should you use an appointment booking app?
A salon appointment app will help you save time while booking an appointment. Considers this: you just click on the right time in a calendar, choose the names of the client and professional who will be doing the job, and save the entry. If the app you choose goes as far as to sync with a client base, you won't even have to type anything in, only choose from a drop-down list.
Moreover, you don't miss or lose any appointments since everything is in one place. It's easier to manage the schedule since you have a visual of the workload right in front of you. You also don't run into any misunderstandings, like misspelled names, double-bookings or mixed up appointments.
At the very least, using a salon appointment booking app makes you look more professional and put together. But it also helps you automate all the little processes that just eat up your time. Here are a few of the many benefits appointment booking apps have:
They are synced with your calendar:

you can easily see the availability professionals, their workload, and it is quick to book in the empty time slots.

They can be integrated with other technology:

for example, your point of sale (POS), so you can make payments using the app and this information will be recorded in the app's memory.

They can help you reduce the number of no-shows:

you can set up the app to send automatic appointment reminders, so clients remember to show up or at least call to change the time.

They can help you use time more efficiently:

it's easier to be organized when you keep all information about appointments in one place, you can see a visual of the workload and be quick to tell a client when there is time available, and to book an appointment you just need to click the mouse a few times. To top it all off, it takes just a few minutes.
What are the main features you should look out for in a salon booking app?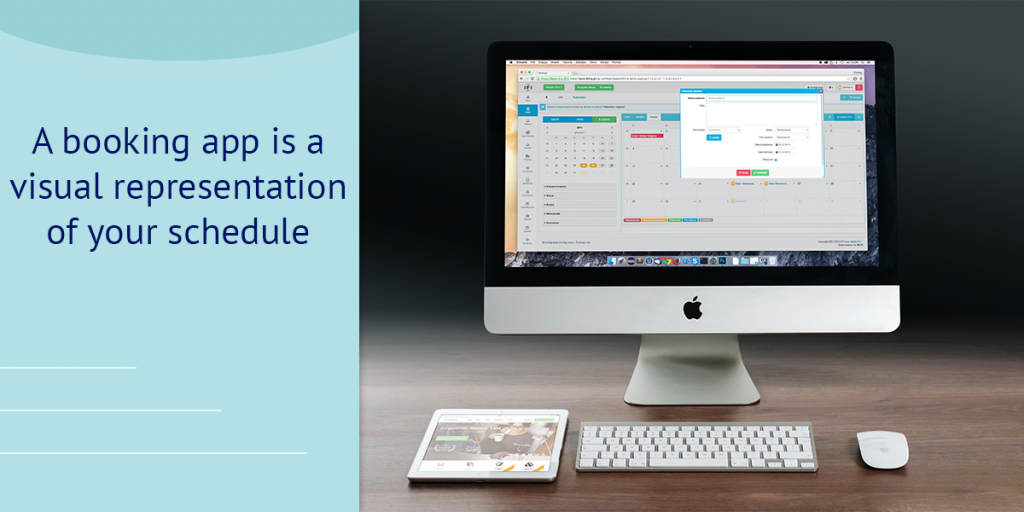 Appointment book:

this one is by far the most important feature that should be in every

best salon booking app

in terms of booking appointments. It holds information about the appointments, it's also a visual representation of your employees' workload – see who is fully booked and who is open for work.

Online booking:

it's an additional feature and not all apps have it, but it certainly adds another option for your clients as well as another channel for attracting clients through your website or social media accounts.

Payments:

it's handy when you can make payments right through the app, click a few buttons, and print the check. No simple calendar can offer you that.
Beauty Pro is one of the top salon booking apps and has all the major features it should have, but it also offers:
Client and employee profiles.

Beauty Pro offers an integrated database with detailed client cards and employee profiles, so when you book an appointment, you just click on the name, instead of typing them. Plus, the app saves all information about visits, so you can look up any details in the history.

Products database.

You can add to it all backbar products used in treatments and ones that are for sale, like hair dye or a coffee. Then, it's easy to add them to the cart.

Reports.

They show statistics on attendance, employee performance, products and services sold, which services are more popular, which professionals service more clients, and so on. Beauty Pro offers more than 150 different reports.

Inventory management.

You can see if you have enough backbar products for an appointment, if they are used effectively or if you have free furniture and equipment for an appointment.
All these features cover appointment booking, but what about other processes involved in salon management? After all, wouldn't it be great if a salon app could cover every aspect of your business, including client and staff management, finances, advertising, and helped you set up effective marketing campaigns?
What can you look forward to when you start using Beauty Pro?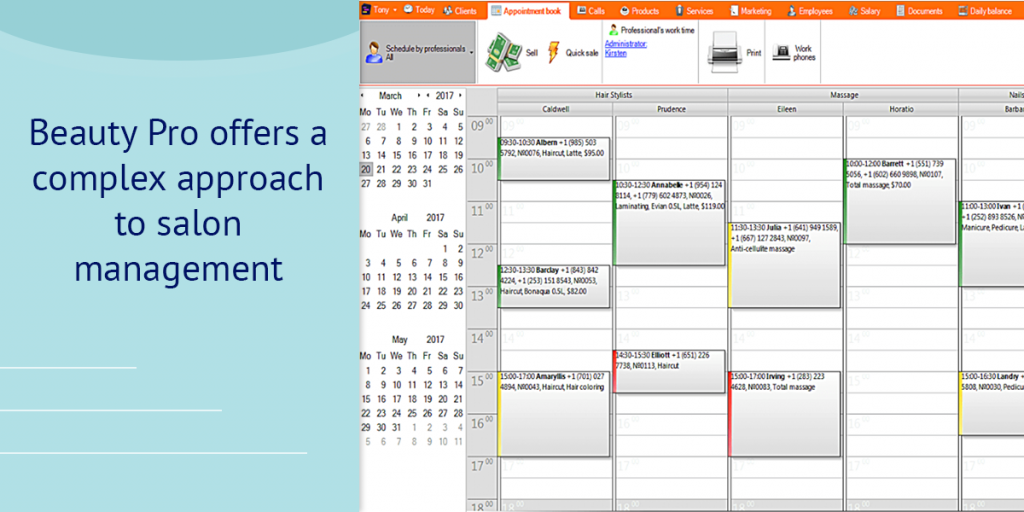 Beauty Pro is not just a virtual appointment book. It is a whole system that offers a complex approach to salon management. With our software you can:
Improve salon performance:

automating the numerous routine tasks will save you a lot of time that can be spent focusing on providing a higher quality of customer services, building your brand identity, looking for new business ideas based on actual statistics. It will also save you a lot of mistakes. Just imagine it: you open the respective tab and the app will calculate the salary for you automatically.

Control finances:

control income and expenses, analyze reports, manage the inventory. Every function is designed so that you are fully in control of where the money goes and how it flows into your salon.

Attract more new clients and retain their loyalty:

Beauty Pro has all the necessary functions to set up advertising campaigns, loyalty programs, special offers, discounts, making gift cards and certificates.

Set up efficient marketing and advertising campaigns:

Beauty Pro allows you to monitor the campaigns, see which ones are working better than others, and make a decision. For example, if more clients are coming to you through Facebook than Instagram, then you can drop advertising on Instagram or change your strategy there.
Download the 14-day free demo version to explore all the benefits of our appointment book and try out all other functions. If you have any questions left, please contact our support.